Darkovibes – Side Chick ft. Jupitar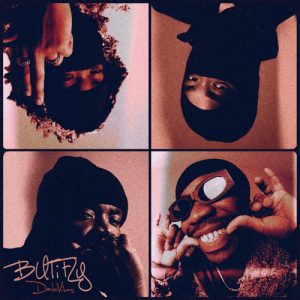 Darkovibes, the talented Ghanaian artist, has unveiled a new single titled "Side Chick" as part of his latest studio project, the "Butifly" album. This track features Jupitar and offers a unique blend of musical styles.
"Side Chick" showcases Darkovibes' versatility as he seamlessly combines Afrobeat and dancehall elements to create a vibrant and catchy song. The collaboration with Jupitar adds an extra layer of dynamism to the track, resulting in a fusion of sounds and styles that are both engaging and entertaining.
Lyrically, "Side Chick" explores themes of relationships and infidelity. It delves into the complexities of having a romantic partner on the side, addressing the excitement and challenges that come with such situations. The song's lyrics are delivered with charisma and a sense of authenticity, making it relatable to many listeners.
The production of "Side Chick" is marked by infectious rhythms, groovy basslines, and a melodic hook that's sure to get people moving on the dance floor. The song's energy and lively instrumentation contribute to its overall appeal.
Darkovibes and Jupitar's vocal performances on "Side Chick" complement each other, creating a sense of harmony and chemistry that enhances the track's charm. Their dynamic deliveries and the playful back-and-forth between them make the song enjoyable to listen to.
"Side Chick" is a testament to Darkovibes' ability to experiment with different musical styles and create songs that are fresh and captivating. It's a track that embodies the spirit of celebration and fun, making it suitable for various social settings and gatherings.
With its catchy chorus and vibrant melodies, "Side Chick" has the potential to resonate with a broad audience, drawing them into its lively atmosphere. The collaboration with Jupitar adds an extra layer of excitement to the song, making it a standout track on the "Butifly" album.
Overall, "Side Chick" is a testament to Darkovibes' musical artistry and ability to craft songs that are both musically intriguing and entertaining. It's a track that's bound to leave a lasting impression on listeners with its infectious energy and lively vibe.
Do You Wish To Upload or Promote Your Song on Our Website?. Call Us 020 531 2345 or email us at [email protected]