Darkovibes – Around The Globe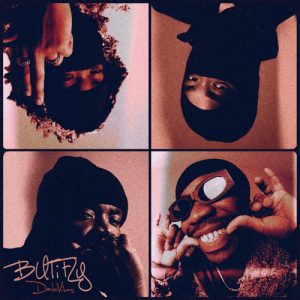 Darkovibes has released a captivating track titled "Around The Globe," which is now available for free mp3 download. This song is part of his latest studio project, the "Butifly" album.
"Around The Globe" is a vibrant and rhythmic Afrobeat track that showcases Darkovibes' signature style and musical versatility. The song features an upbeat tempo, infectious melodies, and a dynamic instrumental arrangement that combines traditional and contemporary African elements.
The lyrics of the song celebrate a carefree and adventurous spirit, with Darkovibes expressing a desire to explore and experience different cultures and places. The track's narrative captures the excitement of traveling, meeting new people, and embracing the beauty of the world.
The production is characterized by a fusion of vibrant percussion, groovy basslines, and colorful synths, creating a celebratory and danceable sound. Darkovibes' smooth and charismatic vocal delivery adds a layer of charm to the track, making it easy for listeners to connect with the lyrics and emotions.
"Around The Globe" embodies the joyful and uplifting essence of Afrobeat music, making it an ideal addition to your playlist if you're in search of an upbeat and rhythmic tune. Darkovibes' ability to create music that is both engaging and culturally rich is evident in this song, and it highlights his role as a prominent artist in the Afrobeat scene.
This track is a testament to the universal appeal of music as a means of expressing shared experiences, dreams, and aspirations. "Around The Globe" invites listeners to embark on a musical journey that transcends borders and invites everyone to celebrate life and explore the world's wonders.