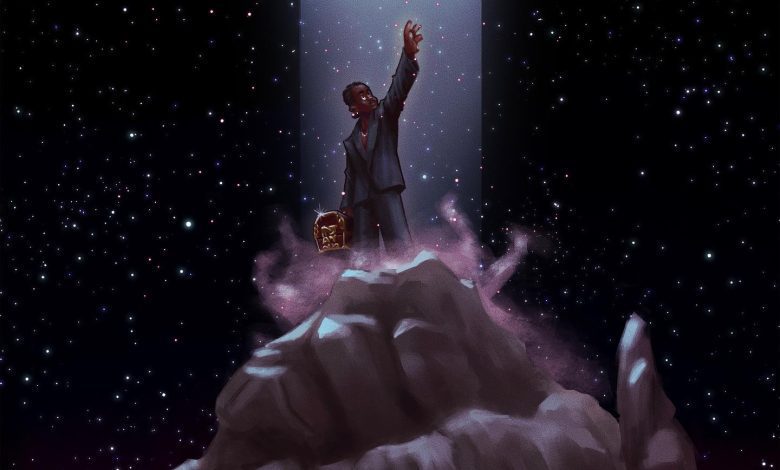 Ghana's music landscape is set ablaze once more as D Jay, the creative force behind the hit track "Amina," returns with another potential chart-topper titled "Starman." This new offering is not just a song; it's a resonating force that's bound to leave an indelible mark on listeners. Produced by the talented Samsney, "Starman" is a testament to D Jay's musical evolution and innovation.
As the melodies of "Starman" fill the airwaves, it's clear that D Jay is a force to be reckoned with. This track isn't merely a composition; it's a sonic journey that unveils the artist's growth and prowess. The interplay between the beats, the vocals, and the production showcases a synergy that's unmistakable.
"Starman" emerges as a highlight from D Jay's new EP of the same name, signifying a musical expedition into uncharted territory. This track, offered as a free mp3 download, encapsulates the spirit of the EP – a collection of songs that exemplify D Jay's creative vision and dedication to his craft.
Through "Starman," D Jay captures a cosmic energy, intertwining it with his signature style. As listeners revel in the harmonies and rhythm, they're invited to explore the realm of possibilities that music can offer. The song serves as a testament to the artist's commitment to pushing boundaries and delivering music that resonates deeply.
So, as the beats of "Starman" reverberate, take a moment to immerse yourself in the artistry of D Jay. With each note and lyric, he invites you to join him on a sonic journey that encapsulates the spirit of innovation and the magic of musical storytelling.
Do You Wish To Upload or Promote Your Song on Our Website?. Call Us 020 531 2345 or email us at Info@hitz360.com