Camidoh – Spiritual Talibans (Byron Messia Cover)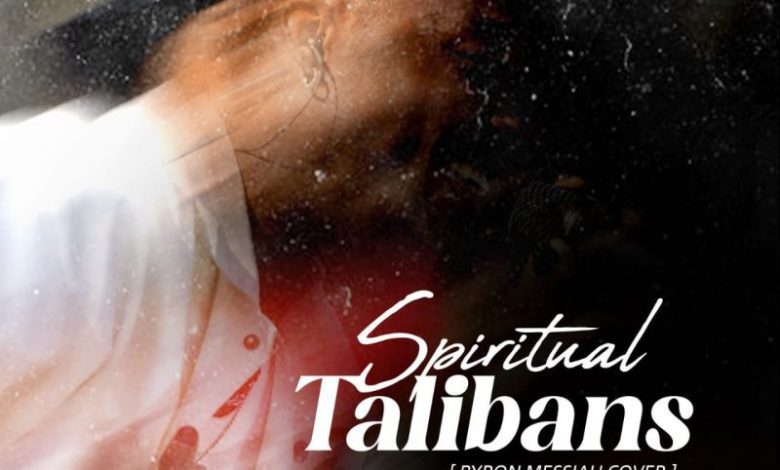 Ghanaian recording artist Camidoh delivers an extraordinary musical rendition that is bound to captivate hearts and stir emotions. This remarkable cover, titled "Spiritual Talibans," sees Camidoh masterfully take on Bryon Messia's sensational hit, 'Talibans' instrumentals. The result is an enchanting and soul-stirring experience that has already begun to resonate deeply with audiences.
Without a doubt, music has the extraordinary power to connect people across cultures and boundaries, transcending language and differences. Camidoh's interpretation of "Spiritual Talibans" is a testament to this universal truth. By melding his unique vocal prowess with the mesmerizing backdrop of Bryon Messia's instrumental masterpiece, Camidoh manages to create a sonic journey that touches the spirit.
The heart of "Spiritual Talibans" lies not only in its musical arrangement but also in the emotional depth that Camidoh infuses into every note. His velvety voice intertwines effortlessly with the melody, conveying a sense of longing and introspection. It's a rendition that feels both personal and relatable, inviting listeners to reflect on their own journeys and experiences.
As you listen to the track, you'll find yourself immersed in the ethereal atmosphere that Camidoh conjures. The lush instrumentation serves as a canvas for his evocative storytelling, painting a vivid picture of emotions that traverse the spectrum from vulnerability to strength. The power of "Spiritual Talibans" lies in its ability to evoke a myriad of feelings, making it a song that accompanies you in moments of solitude and self-discovery.
Music, in its purest form, is meant to be shared and experienced collectively. Camidoh's "Spiritual Talibans" provides a space for listeners to come together and engage in a shared journey of sound and emotion. Whether you're a devoted fan of Camidoh or discovering his talent for the first time, this rendition is bound to leave an indelible mark on your musical palate.
So, indulge in the sensory delight that is "Spiritual Talibans." Listen to the track, let the music carry you away, and don't hesitate to share your thoughts on this extraordinary rendition. Through Camidoh's rendition, we are reminded once again of the transcendent power of music to touch our souls and unite us in shared moments of beauty.
Do You Wish To Upload or Promote Your Song on Our Website?. Call Us 020 531 2345 or email us at Info@hitz360.com