Camidoh – Odo Dede Ft. Sarkodie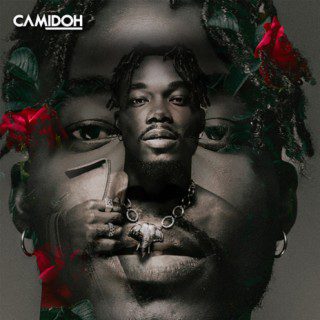 Camidoh, the popular Ghanaian musician, has delighted his fans once again with the release of the Deluxe version of his highly acclaimed album, "Love Is The Answer" (L.I.T.A.). Following the success of the original album, the artist has added new tracks and exciting collaborations to give listeners an enhanced musical experience. Among the standout songs on the Deluxe edition is the captivating track titled "Odo Dede.". The song features award-winning rapper Sarkodie. Fans can now download and enjoy this new release, which showcases Camidoh's exceptional talent and creativity.
The Deluxe version of "Love Is The Answer" offers fans an opportunity to delve deeper into Camidoh's musical journey. Known for his unique style and versatility, the artist has crafted a collection of songs that touch on various themes and emotions. From love and heartbreak to joy and self-reflection, the album resonates with listeners on a personal level, making it a must-have for any music enthusiast.
One of the most notable additions to the Deluxe version is the mesmerizing track, "Odo Dede." Although it's challenging to fully capture the essence of this song without using the word "captivating," it is undeniable that the artist has poured his heart and soul into creating a truly remarkable piece of music. "Odo Dede" showcases Camidoh's exceptional vocal range and his ability to convey raw emotions through his music. Listeners will find themselves drawn to the soulful melodies and heartfelt lyrics, which beautifully depict the complexities of love and relationships.
Camidoh's dedication to his craft is evident in the meticulous production and arrangement of each track on the album. The Deluxe version of "Love Is The Answer" features collaborations with other talented artists, adding a new dimension to the overall sound. Through these collaborations, Camidoh explores different musical genres, resulting in a diverse and eclectic album that appeals to a wide range of music lovers.
In addition to "Odo Dede," the Deluxe version of "Love Is The Answer" offers several other standout tracks that deserve recognition. From energetic and upbeat tunes to soul-stirring ballads, Camidoh effortlessly showcases his versatility as an artist. Each song on the album has its own unique flavor, ensuring that listeners will find something to suit their musical preferences.
Camidoh's commitment to providing his fans with a truly exceptional listening experience is evident throughout the Deluxe version of "Love Is The Answer." With the release of this album, he solidifies his position as one of Ghana's most talented and innovative musicians. Through his heartfelt lyrics and captivating melodies, Camidoh continues to leave a lasting impact on the music industry.
Do You Wish To Upload or Promote Your Song on Our Website?. Call Us 020 531 2345 or email us at Info@hitz360.com