Cabum – Obeyifour Ah Oto Gospel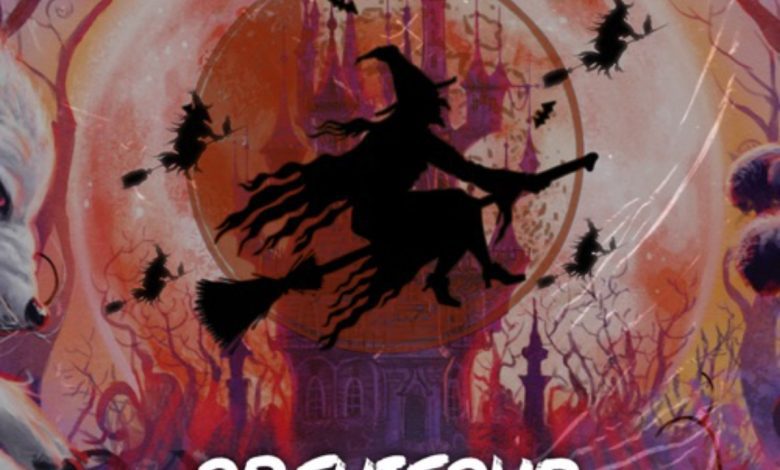 Ghanaian rapper and producer Cabum has been making waves in the music scene with his latest release, "Obeyifour Ah Oto Gospel." The title of the track, which translates to "A Witch That Sings Gospel," may seem paradoxical at first glance, but it is a perfect representation of Cabum's unique artistic vision.
Cabum's music defies traditional genre conventions, as he blends elements of hip-hop and drill with his Ghanaian roots. This fusion of styles results in a sound that is uniquely his own, and "Obeyifour Ah Oto Gospel" is no exception.
The track features a hard-hitting beat with dark and gritty instrumentation, characteristic of the drill genre. Cabum's rapping is equally intense, with a flow that perfectly matches the intensity of the production. But what sets "Obeyifour Ah Oto Gospel" apart is the infusion of Ghanaian highlife music elements, which can be heard in the instrumentation and chorus of the track.
The main idea behind "Obeyifour Ah Oto Gospel" is the issue of hypocrisy, particularly among those who pretend to be holy while hiding their true behaviors. Cabum's lyrics call out these people and emphasize the importance of honesty and authenticity in life. The track's lyrics speak to the struggles of living in a world full of deceit, and the need to hold onto faith in such trying times. Cabum's delivery is raw and emotional, making for a powerful listening experience that captures the essence of the song's message. By incorporating gospel themes into a drill/hip-hop track, Cabum showcases his willingness to experiment with different styles and sounds, further demonstrating his commitment to creating music that is true to his artistic vision and cultural roots. Overall, "Obeyifour Ah Oto Gospel" is a unique and powerful song that showcases Cabum's innovative approach to music and his ability to address important issues through his art.
As a producer, Cabum has also showcased his skills on "Obeyifour Ah Oto Gospel." The track's production is flawless, with an attention to detail that is evident in every element of the sound. The mixing and mastering are excellent, making for a cohesive and polished final product.
For fans of Ghanaian music, "Obeyifour Ah Oto Gospel" is a must-listen. The track is available for Ghana MP3 download, and it is a testament to Cabum's unique and innovative approach to music. With his fusion of different styles and sounds, Cabum is paving the way for a new generation of Ghanaian artists who are unafraid to experiment and push the boundaries of traditional genres. "Obeyifour Ah Oto Gospel" is just the beginning of what promises to be an exciting and dynamic musical journey for Cabum.
Do You Wish To Upload or Promote Your Song on Our Website?. Call Us 020 531 2345 or email us at Info@hitz360.com