Braabenk – Gabba Ft. Kweku Smoke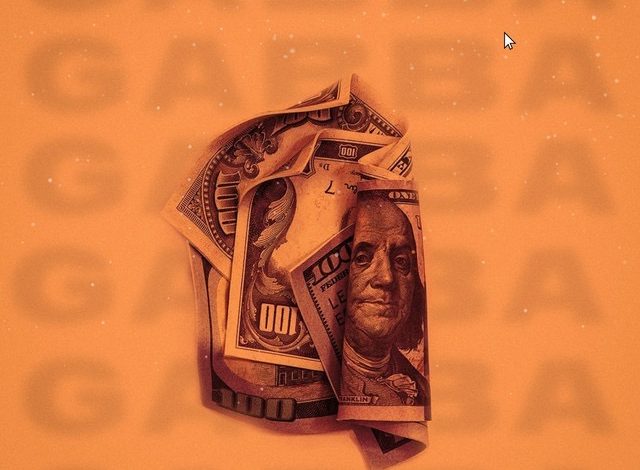 "Braabenk" introduces a dynamic sonic fusion with "Gabba," featuring the formidable presence of Kweku Smoke. This collaboration births a track that's not just a song, but an electrifying experience. As "Gabba" permeates the airwaves, listeners are invited to embark on a musical journey that encapsulates the vibrancy of Braabenk's artistry and the lyrical prowess of Kweku Smoke.
The essence of "Gabba" extends beyond mere melodies; it's a rhythmic narrative that speaks to the pulse of contemporary Ghanaian music. Braabenk's distinct style harmonizes effortlessly with Kweku Smoke's commanding voice, crafting a synergy that's impossible to ignore. The track is an embodiment of creativity, a testament to the power of collaboration, and a tribute to the evolving soundscape of Ghana's music scene.
In "Gabba," the beats pulse with a vivacious energy, propelling the verses forward with undeniable momentum. Braabenk and Kweku Smoke inject their unique personas into the track, resulting in a sonic tapestry that's both captivating and compelling. This musical endeavor pays homage to the past while embracing the future, bridging the gap between tradition and innovation.
The sonic landscape of "Gabba" isn't just a backdrop for vocals; it's a canvas upon which Braabenk and Kweku Smoke paint their lyrical stories. Their collaboration encapsulates the spirit of unity, camaraderie, and the shared passion for creating something that resonates deeply with audiences.
As you immerse yourself in the resonant melodies of "Gabba," be prepared to be swept away by the fusion of Braabenk and Kweku Smoke's talents. This collaboration stands as a testament to the boundless potential of music to inspire, connect, and move hearts. Through every note and verse, "Gaba" solidifies its place as a sonic gem that adds to the brilliance of Ghana's musical mosaic.
Do You Wish To Upload or Promote Your Song on Our Website?. Call Us 020 531 2345 or email us at Info@hitz360.com