Black Sherif – Simmer Down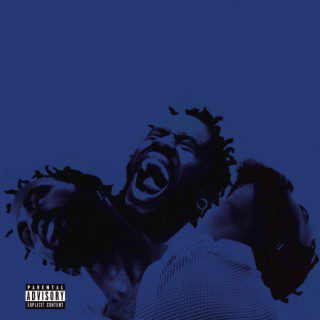 Ghana's musical maestro Black Sherif continues to captivate hearts and ears with his remarkable artistry, as evidenced by his soul-stirring track "Simmer Down," a standout piece from his "Take Care of Yourself" EP. In this musical exploration, Black Sherif weaves a tale of introspection and emotional depth, inviting listeners to dive into the heart of his artistic expression.
"Simmer Down," a poignant composition off the "Take Care of Yourself" EP, showcases Black Sherif's ability to blend captivating melodies with heartfelt lyrics. The song's title alone implies a call to find calm amidst life's storms, echoing the EP's overarching theme of self-care and personal growth.
Throughout the track, Black Sherif's distinctive vocals take center stage, delivering each lyric with a rawness that resonates deeply. The melodic arrangement weaves a tapestry of emotions, creating an immersive experience that encourages listeners to connect with their own feelings. The synergy between his lyrical storytelling and the music's evocative ambiance results in a mesmerizing auditory journey.
"Simmer Down" exemplifies the EP's dedication to exploring the intricacies of self-preservation and emotional well-being. Black Sherif's masterful songwriting is on full display as he navigates themes of self-discovery and inner tranquility. The song's introspective lyrics encourage reflection, reminding us of the importance of finding solace within ourselves even amidst life's challenges.
As a standout track within the "Take Care of Yourself" EP, "Simmer Down" serves as a testament to Black Sherif's growth as an artist. It embodies the EP's message of self-compassion and resilience, inviting listeners to embrace their vulnerabilities and embark on a journey of self-empowerment.
In conclusion, "Simmer Down" by Black Sherif is a musical masterpiece that encapsulates the essence of the "Take Care of Yourself" EP. Through its soulful melodies and poignant lyrics, the track invites us to explore our inner landscapes, encouraging us to find moments of stillness and self-care amidst the chaos of life. As we delve into the depths of this captivating composition, we are reminded of the power of music to heal, inspire, and connect us on a profound level.
Do You Wish To Upload or Promote Your Song on Our Website?. Call Us 020 531 2345 or email us at Info@hitz360.com