Black Sherif – "Oil in My Head" (Official Video)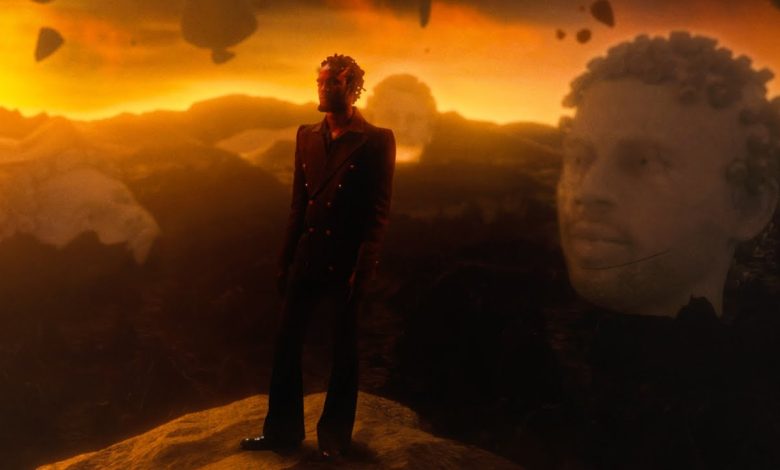 Ghanaian sensation and recipient of the prestigious VGMA 2023 Artiste of the Year award, Black Sherif, has once again captivated audiences with the release of the highly anticipated music video for his chart-topping hit, "Oil in My Head."
This mesmerizing visual masterpiece is a standout track from Black Sherif's immensely popular album, "The Villain I Never Was." Seamlessly blending soulful melodies with insightful lyrics, the song has resonated deeply with fans across the nation, solidifying Black Sherif's position as one of Ghana's most talented and influential artists.
Directed by the visionary filmmaker, Babs Direction, the music video for "Oil in My Head" takes viewers on a captivating journey through contrasting landscapes, effortlessly transitioning between urban settings and the enigmatic allure of the forest. Each scene is meticulously crafted to enhance the song's thematic elements, creating a visually stunning narrative that perfectly complements Black Sherif's artistic vision.
With its thought-provoking imagery and expert cinematography, the "Oil in My Head" music video beautifully captures the essence of Black Sherif's musical prowess. It serves as a visual testament to his ability to seamlessly blend genres and push boundaries within the Ghanaian music industry.
As you watch the video, prepare to be enthralled by Black Sherif's captivating presence and impassioned performance. His charismatic delivery and raw emotion infuse each lyric with a sense of authenticity, drawing listeners into his world and allowing them to connect with the song on a profound level.
Watch the official video below and be sure to share your thoughts and impressions with us.
Do You Wish To Upload or Promote Your Song on Our Website?. Call Us 020 531 2345 or email us at Info@hitz360.com