Beeztrap KOTM – Ebesi (It Will Happen)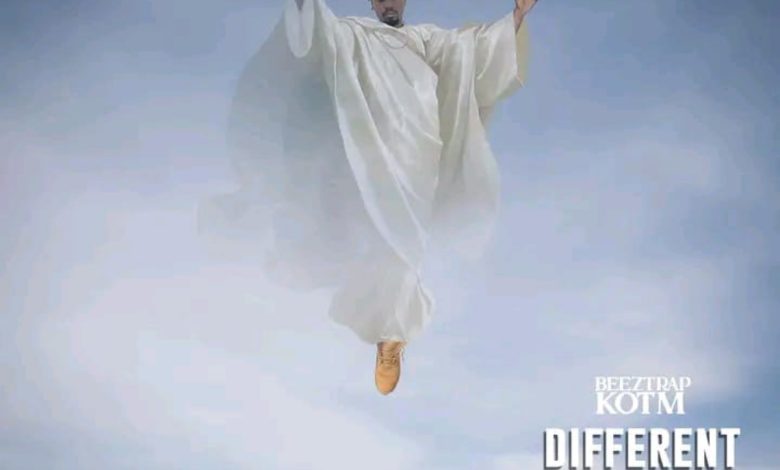 Ghanaian rapper and a proud signee of Life Living Records, Beeztrap KOTM, has once again graced the music world with an uplifting and empowering track titled "Ebesi (It Will Happen)." This inspiring song is featured on his recently released extended play project, "Different Type Of Gangster." Through "Ebesi," Beeztrap KOTM delivers a message of unwavering belief and perseverance, motivating listeners to stay strong in the face of challenges.
"Ebesi (It Will Happen)" is a testament to Beeztrap KOTM's exceptional storytelling ability. With soulful melodies and engaging beats, the song creates a captivating atmosphere that draws in the audience from the first note. Through his heartfelt verses, the rapper shares his personal journey of trials and tribulations, emphasizing that no matter the obstacles, success is attainable with determination and self-belief.
As we listen to "Ebesi (It Will Happen)," we are reminded of the power of hope and the importance of maintaining a positive outlook on life. Beeztrap KOTM's ability to infuse his music with optimism and encouragement makes the track a beacon of light for anyone who may be facing adversity or self-doubt.
"Different Type Of Gangster," the EP that houses "Ebesi," showcases Beeztrap KOTM's versatility as an artist. Each track offers a unique perspective, blending various emotions and experiences into a cohesive musical journey. With "Ebesi," the rapper encourages us to embrace our dreams and to trust in the inherent strength within ourselves.
We encourage you to listen to "Ebesi (It Will Happen)" and let the empowering message resonate within you. Allow the uplifting melodies and insightful lyrics to motivate and inspire you to pursue your dreams relentlessly. As you share your thoughts with us, remember that Beeztrap KOTM values the connection he has with his audience and cherishes the impact his music has on others.
"Ebesi (It Will Happen)" is a testament to Beeztrap KOTM's artistry and his commitment to using music as a medium to uplift and empower. This talented rapper continues to impress with his authenticity and ability to connect with his listeners on a personal level.
So, without further ado, hit play and let "Ebesi (It Will Happen)" envelop you in its positive energy and affirming message. Embrace the spirit of perseverance and belief that Beeztrap KOTM conveys, and remember that in the journey of life, success awaits those who dare to dream and persist.
Do You Wish To Upload or Promote Your Song on Our Website?. Call Us 020 531 2345 or email us at Info@hitz360.com