Atown TSB – Spelling Bee Ft. Medikal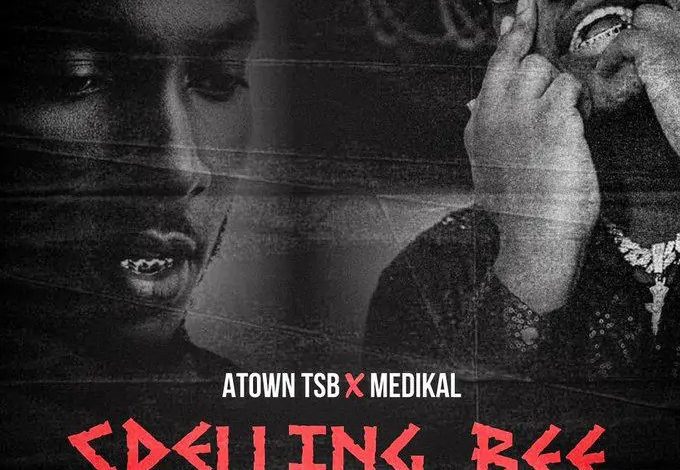 Ghanaian music producer Atown TSB has made waves in the music industry with his latest release, "Spelling Bee," featuring the talented rapper Medikal. As a multi-talented artist, Atown TSB has established himself as a force to be reckoned with in the Ghanaian music scene. "Spelling Bee" marks his first song of the year and showcases his unique production style and knack for creating infectious beats.
Known for his contributions to the Asakaa or Drill genre, Atown TSB has played a significant role in shaping the sound of modern Ghanaian music. Asakaa, also known as Drill, is a subgenre of hip-hop characterized by its heavy, trap-influenced beats and gritty lyrical content. It has gained popularity in recent years, particularly in the streets of Accra, where it originated.
With "Spelling Bee," Atown TSB demonstrates his ability to create captivating instrumentals that perfectly complement Medikal's dynamic rap style. The song combines catchy melodies with hard-hitting beats, creating an energetic and addictive sound. Atown TSB's production skills shine through as he flawlessly blends different elements, resulting in a track that is both sonically pleasing and lyrically engaging.
Medikal, one of Ghana's most talented rappers, delivers a memorable performance on "Spelling Bee." Known for his witty wordplay and distinctive flow, Medikal's verses add an extra layer of excitement to the song. His clever lyrics and confident delivery perfectly complement Atown TSB's production, creating a seamless collaboration between the two artists.
As "Spelling Bee" continues to gain traction, it has become evident that Atown TSB's talent and creativity know no bounds. His ability to infuse his unique style into every production he touches is a testament to his versatility as an artist. With this latest release, Atown TSB has once again proven that he is a force to be reckoned with in the Ghanaian music industry.
Do You Wish To Upload or Promote Your Song on Our Website?. Call Us 020 531 2345 or email us at Info@hitz360.com