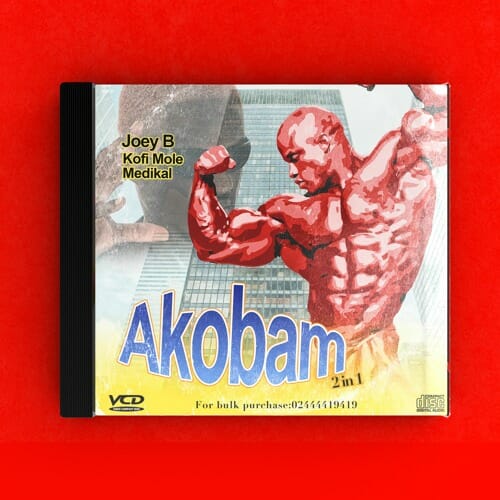 Ghanaian indigenous rapper, Joey B teams up with Kofi Mole and Medikal to deliver another top-charting banger dubbed "Akobam"
As the year gradually wraps up, Joey B strives to encourage his fans with a new entry.
Check Also:Kofi Mole – Feeling Good (Prod. by Juiczxx)
Stream and download it below and share!!
QUOTABLE LYRICS
Bone deɜ ɜy ɜa mennyɜ oo
Obi girl deɜ ɜy ɜa na mennpɜ oo
Berma sei deɜ ɜy na me suro oo
ↄsↄ me ba deɜa na me pɜ oo
Akobam
Me nsa yɜ me ya
Me ho yɜ me ya
Me ti yɜ me ya
Akobam
Me nsa yɜ me ya
Me ho yɜ me ya
Me ti yɜ me ya
ↄkafoↄ ɜnnɜ wo de ka
Fa brɜ me, ɜnnɜ wo de ba
Wo kyɜa deɜ, ɜnnɜ wo de ma
Hwɜ bɜntoa, adɜn wo de sa nokwerɜ ni
Me ho yɜ me ya, me ti yɜ me ya
Me kon yɜ me ya
Herr, me hia belinda ↄkyina monica
Me kyɜn wasinga
Tactics (tacticsↄ
Wo sua physics aa, me sua lyrics psycho (me sua lyrics psychoↄ
Wo hyia me twins aa, wo bu sa me drink's m'anto
Mmmh er herr akua donkor me body pace no, me pie a non-stop
Wo mia me no, I cannot comport
Wo mia me no, I no fit comport
Bone deɜ ɜy ɜa mennyɜ oo
Obi girl deɜ ɜy ɜa na mennpɜ oo
Berma sei deɜ ɜy na me suro oo
ↄsↄ me ba deɜa na me pɜ oo
Akobam
Me nsa yɜ me ya
Me ho yɜ me ya
Me ti yɜ me ya
Akobam