Amerado – Fa Me Saa Ft. Kwaku DMC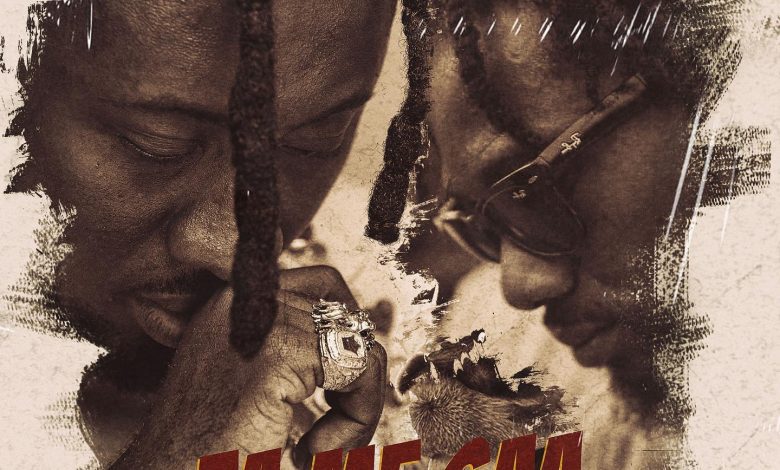 Amerado – Fa Me Saa Ft. Kwaku DMC – The Latest Addition to Ghana's Asakaa Drill Scene
Ghana's music industry is known for its diversity and vibrancy, and one of the latest additions to the scene is the Asakaa Drill genre. This unique sound is a fusion of traditional Ghanaian rhythms, drill music, and trap beats, and has been taking the country by storm. One of the rising stars of the Asakaa Drill scene is Amerado, who has just released his latest hit, "Fa Me Saa," featuring Kwaku DMC.
Amerado, whose real name is Derrick Sarfo Kantanka, is a Ghanaian rapper, singer, and songwriter. He first gained recognition for his unique rap style and his ability to tell compelling stories through his music. He has released several hits, including "Twa So" and "Kyer3 Me," which have received critical acclaim in Ghana and beyond.
"Fa Me Saa," which translates to "Give it to me," is a high-energy Asakaa Drill track that showcases Amerado's lyrical prowess and Kwaku DMC's unique vocal delivery. Produced by ItzJoe Beatz, the track features hard-hitting trap beats, traditional Ghanaian rhythms, and catchy hooks that will have you dancing along in no time.
The music video for "Fa Me Saa" is a visual spectacle, featuring stunning shots of Ghana's landscapes, street scenes, and dance crews. The video perfectly captures the energy and excitement of the Asakaa Drill scene and is a must-watch for anyone looking to experience the latest trends in Ghanaian music.
For those looking to stay up to date on the latest Ghanaian music, "Fa Me Saa" is a must-have addition to their playlists. The track is available for download on all major music platforms, and its popularity is only expected to grow in the coming weeks and months.
Amerado and Kwaku DMC's collaboration on "Fa Me Saa" is a testament to the creativity and innovation of Ghana's music industry. Asakaa Drill is a genre that is here to stay, and Amerado is undoubtedly one of its rising stars. With his unique style and infectious energy, Amerado is sure to be a household name in Ghana and beyond. So, if you haven't already, go ahead and download "Fa Me Saa" and experience the latest addition to Ghana's music scene.
Do You Wish To Upload or Promote Your Song on Our Website?. Call Us 020 531 2345 or email us at Info@hitz360.com