Ypee – Kwacha Ft. Yaw Tog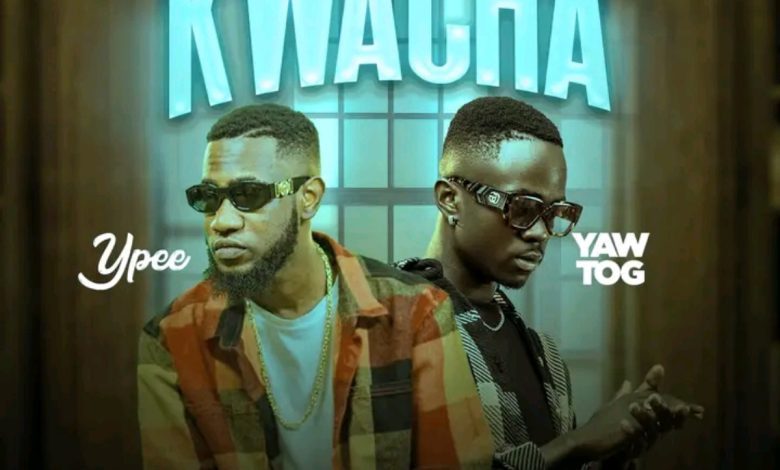 Ypee Ft. Yaw Tog Kwacha: video, mp3, lyrics, and facts
The latest Ypee ft. Yaw Tog song, Kwacha makes a strong impact on the waves. Fans and admirers of excellent Ghanaian music are unable to remain silent as several comments hail the most recent release by two gifted musicians. It is remarkable how much wonderful energy the song, Ypee Kwacha, has garnered so far, with so much more to come in the future, considering how new it is (just a few days old). Ypee may be a young musician, but his influence on Ghanaian music is evident, particularly in one of his most recent songs, a collaboration with Yaw Tog. Continue reading to learn more about the song's lyrics, its music video, and other noteworthy information. Hopefully, you'll enjoy reading this.
Release
Ypee, a young rapper from Ghana, may have made headlines for his earlier single WKHKYD, but his most recent collaboration with Yaw Tog is even more intriguing. This tune is unique and very dissimilar to the tracks on the Ypee album. The popular song was released on February 16. Fans waited in anticipation after Ypee earlier promoted the song on his social media handles, including Twitter. Even though the music is now available, so far it hasn't disappointed. In fact, having it on your phone is a worthwhile GH music download.
It was produced by Khendi Beats. Listen and enjoy it below and share.
Ypee Kwacha mp3 Format
Both the mp3 and audio and video versions of this song are accessible. The song is one of the latest in Ghana, and the video's lyrics make it simple for everyone to sing along. If you want to listen to the song's audio version, think about downloading the mp3 version from above.
Genre
A rap at its finest in hip-hop is included in this potential hit. Rap is provided by the two musicians Yaw Tog and Ypee from Peenation. The combination defines the Asakaa mp3 song. Indeed, this song can appeal to fans of the drill or Asakaa genre.
Ypee Kwacha Song Length
Given that most listeners are concerned about duration, this song's maximum running time is 2.47 minutes. It is therefore neither lengthy nor brief. The music is enjoyable to listen to and won't bore you easily. Also, the rap causes it to stop much earlier than you anticipate. Talk about the kind of exquisite tension that will make you listen to the song again.
Label
Because the song was written by Ypee, a member of the PeeNation Music company, it is their property. Yaw Tog, who is signed to a separate record label, was actually featured by Ypee, the label's frontman.
Producer
Khendibeatz, a young producer who is quickly gaining recognition for his excellent work, produced the song. He is the same producer who gave us the wonderful song Sophia by Yaw Tog. While there isn't a visual accompaniment to this song yet, its greatest strength is in fact its lyrics. The message is strong and easy to understand by everyone. Really, the song is about money (Kwacha).
Ypee – Kwacha ft Yaw Tog mp3 download
You almost certainly won't resist downloading the song for yourself because it is now popular and many people are talking about it. Depending on your particular preference, you can choose between downloading a video or an MP3 audio. While we wait for the official video, if there will be one, it is crucial to keep in mind that the video is just available for the lyrics. Download below.
Do You Wish To Upload or Promote Your Song on Our Website?. Call Us 020 531 2345 or email us at [email protected]