Vybz Kartel – Time Heals Ft. Valiant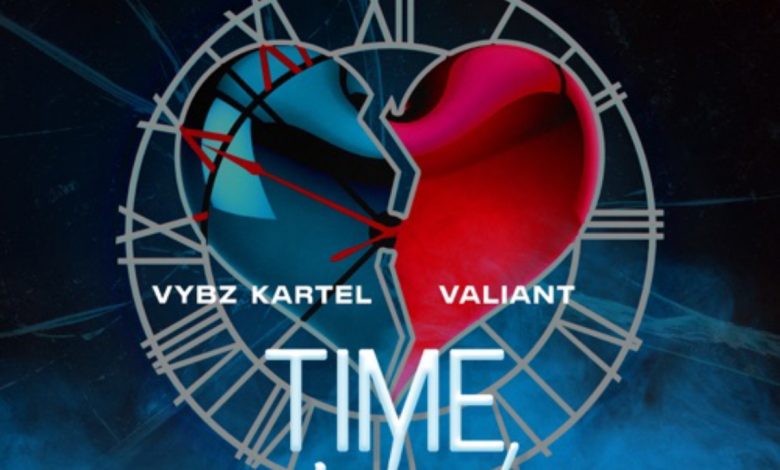 Vybz Kartel, the notorious dancehall artist from Jamaica, has teamed up with fellow Jamaican musician Valiant to release a new track called "Time Heals." The song was produced by Adidjahiem Records and Aiko Pon Di Beat, and has already garnered attention from fans of the genre.
Dancehall music has a rich history in Jamaica, where it originated in the 1970s. The genre has since become popular worldwide, with artists like Vybz Kartel leading the charge. Kartel is known for his controversial lyrics and his ability to fuse traditional dancehall rhythms with modern sounds.
In "Time Heals," Kartel and Valiant deliver a powerful message about the healing power of time. The song's lyrics encourage listeners to be patient and let time do its work, reminding them that wounds will eventually heal and that they will find peace.
The track features a catchy beat, with Kartel's signature style and Valiant's smooth vocals complementing each other perfectly. The production by Adidjahiem Records and Aiko Pon Di Beat is top-notch, with crisp instrumentals that add depth to the song.
As with most dancehall tracks, "Time Heals" has already sparked controversy, with some criticizing the lyrics for promoting a passive approach to healing. However, others have praised the song for its positive message and its ability to uplift listeners.
Overall, "Time Heals" is a strong addition to the dancehall genre, showcasing the talents of two of Jamaica's most prominent artists. With its catchy beat and powerful message, the song is sure to become a fan favorite and solidify Vybz Kartel and Valiant's place in the music world.
Do You Wish To Upload or Promote Your Song on Our Website?. Call Us 020 531 2345 or email us at Info@hitz360.com