Uncle Rich – Yenda Ft. Kofi Mole & Yaa Pono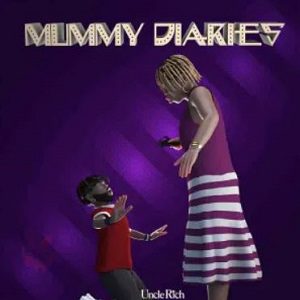 Ghanaian music sensation Uncle Rich is on a roll with his latest EP, "Mummy Diaries," which has been causing quite a stir in the music industry. Packed with incredible tracks, one that stands out is "Yenda," a collaboration that brings together Uncle Rich, Kofi Mole, and Yaa Pono, three of Ghana's most talented artists.
"Yenda" is a high-energy track that perfectly exemplifies the infectious sound and lyrical prowess that Uncle Rich brings to the table. With Kofi Mole and Yaa Pono adding their unique styles and flows to the mix, the song takes on a whole new level of excitement. The track showcases the chemistry between the artists and their ability to create a cohesive musical experience.
The beat of "Yenda" is an amalgamation of Afrobeat and hip-hop elements, creating a sound that is bound to get listeners moving. Uncle Rich's catchy hooks and melodic verses are complemented by Kofi Mole's signature rap style and Yaa Pono's commanding delivery. The collaboration is a testament to the talent and versatility of these artists, each bringing their individual strengths to the track.
Lyrically, "Yenda" explores themes of celebration, success, and living life to the fullest. The artists' verses are filled with confidence and empowering messages, inspiring listeners to chase their dreams and embrace their accomplishments. Uncle Rich, Kofi Mole, and Yaa Pono's lyrics serve as a reminder to stay motivated and focused on achieving greatness.
The release of "Yenda" on the "Mummy Diaries" EP marks a milestone in Uncle Rich's career. The collaboration with Kofi Mole and Yaa Pono demonstrates his ability to bring together talented artists and create a cohesive musical experience. The track's infectious energy and memorable hooks are sure to captivate audiences and solidify Uncle Rich's position as one of Ghana's rising stars.
Do You Wish To Upload or Promote Your Song on Our Website?. Call Us 020 531 2345 or email us at Info@hitz360.com