Reggie – Air Force Ft. Kofi Mole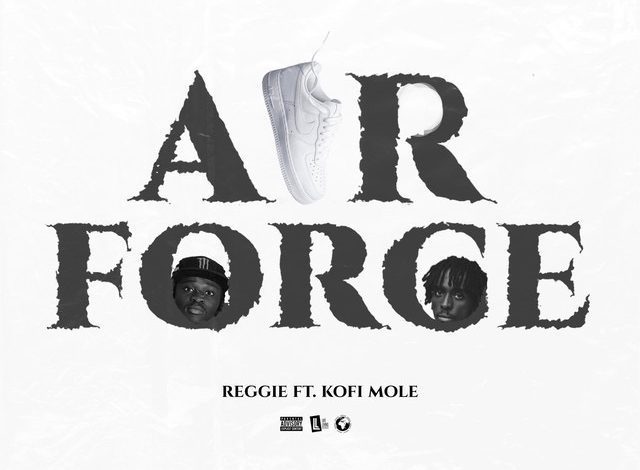 Reggie, a talented Ghanaian musician, has treated fans to a brand new Asakaa-infused track titled "Air Force." This fresh release is available as a free mp3 download and features the award-winning rapper Kofi Mole.
Asakaa, a sub-genre of Ghanaian drill music, has been making waves in the Ghanaian music scene with its distinctive sound and unique blend of hip-hop and African influences. In "Air Force," Reggie and Kofi Mole have come together to deliver a track that's sure to resonate with fans of this emerging style.
Kofi Mole, known for his lyrical prowess, and Reggie have created a catchy and energetic track that showcases their talents and chemistry as artists. The song's title, "Air Force," suggests a sense of elevation and dominance, and it's reflected in the song's dynamic production and strong verses.
Listeners can expect engaging wordplay, smooth flows, and a vibrant beat that's sure to get heads nodding. It's evident that Reggie and Kofi Mole have crafted "Air Force" with the intention to make an impact in the music scene.
Asakaa continues to evolve and make its mark in the Ghanaian and African music landscape, and "Air Force" is a testament to its growth. If you're a fan of this exciting genre or looking for fresh sounds from the Ghanaian music scene, be sure to give "Air Force" a listen and enjoy the vibes Reggie and Kofi Mole bring to the table.
Do You Wish To Upload or Promote Your Song on Our Website?. Call Us 020 531 2345 or email us at [email protected]