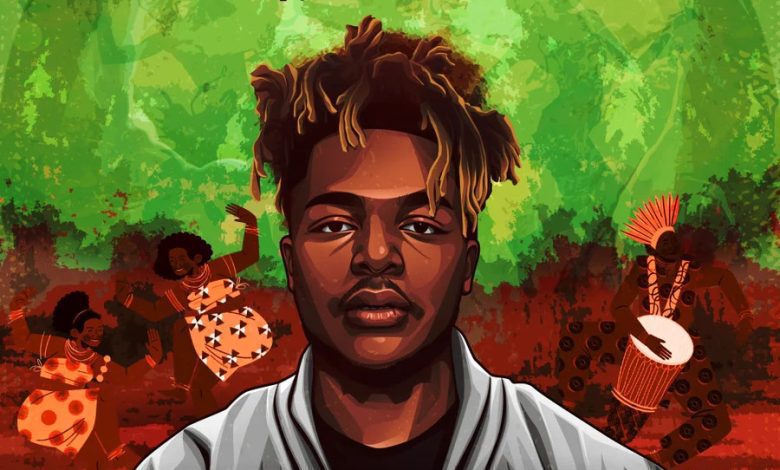 Quamina MP remains a prominent figure known for his artistic prowess and captivating sound. With the recent release of his EP titled "Warm Up," Quamina MP once again astounds listeners with his soul-stirring track, "Pray For Me." This free MP3 song not only adds to his impressive repertoire but also offers a glimpse into the artist's depth and creativity.
"Pray For Me" is a testament to Quamina MP's ability to seamlessly blend emotional depth with musical innovation. As an integral part of his EP "Warm Up," this track resonates with a diverse audience, touching hearts and minds alike.
The song's composition is a fusion of contemporary rhythms and Ghanaian musical influences, creating a harmonious blend that stands out in a sea of tracks. The melody is both soothing and haunting, perfectly complementing the raw emotion embedded in the lyrics. With each note, Quamina MP invites listeners into a personal journey, a story of struggles and hopes that we can all relate to.
At its core, "Pray For Me" is a heartfelt plea for support and understanding. Through poignant verses, Quamina MP reflects on life's challenges and the need for empathy from those around us. The lyrics delve into themes of resilience, faith, and the universal desire for connection. This lyrical narrative strikes a chord, resonating with anyone who has faced adversity or sought solace in the midst of trials.
The chorus, with its captivating melody and infectious rhythm, elevates "Pray For Me" to a higher plane. Quamina MP's expressive delivery infuses the song with raw emotion, painting a vivid picture of vulnerability and strength. It's a reminder that amidst the chaos of life, we all yearn for the reassurance of someone's prayers and thoughts.
"Pray For Me" isn't just a song; it's a window into Quamina MP's soul. His ability to convey profound emotions through his music is a testament to his artistry and dedication to his craft. With this track, he solidifies his place as a storyteller who can evoke empathy and introspection in his listeners.
In a world where music serves as a source of comfort and catharsis, "Pray For Me" has already found its way into the hearts of many. It's a song that can be played in quiet moments of reflection or shared with loved ones who might need a reminder that they're not alone in their struggles.
As listeners immerse themselves in "Pray For Me," they're invited to join Quamina MP on a journey of self-discovery and healing. The track's ability to transcend boundaries and connect people through shared experiences is a testament to its power. It's a powerful addition to Quamina MP's discography, demonstrating his growth as an artist and his commitment to producing music that resonates deeply.
"Pray For Me" stands as a testament to Quamina MP's artistry, showcasing his ability to create music that is both emotionally charged and musically enchanting. As he continues to make his mark on the Ghanaian music landscape, this track will undoubtedly leave an indelible impact, reminding us all of the connective power of music and the solace it offers in times of need. So, press play, let the melodies wash over you, and allow "Pray For Me" to remind you of the beauty of shared human experiences.
Do You Wish To Upload or Promote Your Song on Our Website?. Call Us 020 531 2345 or email us at Info@hitz360.com