Prince Bright – Thunder ft. Pappy Kojo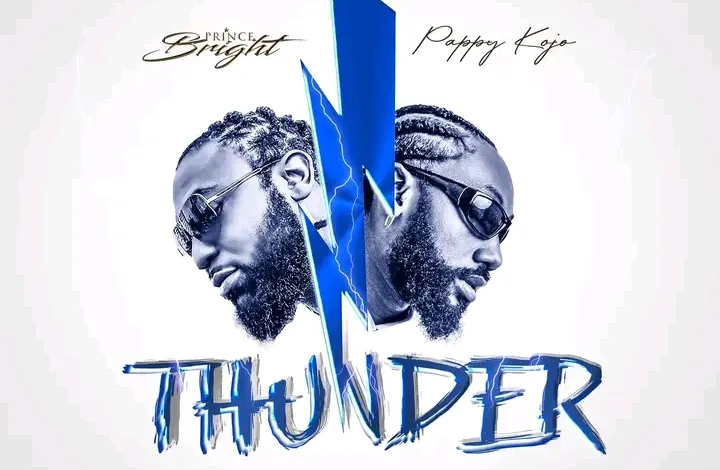 Prince Bright's latest hit, "Thunder," featuring rapper Pappy Kojo, showcases the Play hitmaker's exceptional talent. Widely regarded as one of Ghana's premier vocalists, Prince captivates audiences with his artistic finesse, making him a charismatic entertainer. In this track, "Thunder," he skillfully weaves his charm to navigate through the complexities of a breakup. Don't miss out—stream and download it now.
The song narrates Prince's earnest efforts to capture the affection of his beloved in a simple yet compelling manner. Both the lyrics and the meticulously crafted music video are designed to resonate with listeners, offering a delightful experience. While the song delves into philosophical aspects of relationships, it also serves as a pleasant pastime. On a scale of 1 to 10, "Thunder" easily earns an 8 for its exceptional audio quality. Share your thoughts and rate the song in the comments section below.
Description of Prince Bright – Thunder Ft. Pappy Kojo
Released: November 12, 2023
Format: Audio MP3
Genre: Afropop
Length: 3 minutes 16 seconds
Label: Nibroni
Producer(s): Skonti
Released on November 12, 2023, this 3.16-minute masterpiece continues to garner views and likes on YouTube, already surpassing 300 views and counting. Undoubtedly, "Thunder" qualifies as a remarkable musical creation.
Download Prince Bright – Thunder ft. Pappy Kojo MP3
Numerous platforms offer free downloads and streaming options for "Thunder" by Prince Bright. Whether you prefer the video download or the mp3 format for an audio-only experience, both options guarantee satisfaction. Click the download button below to enjoy "Prince Bright – Thunder" and feel free to share the musical magic.