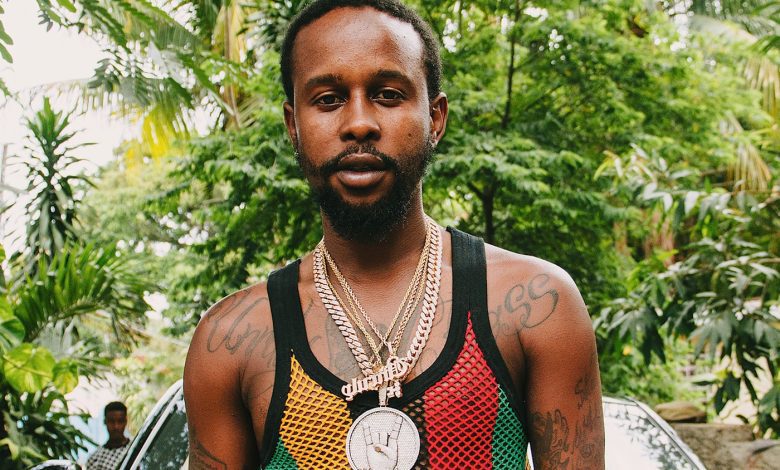 Popcaan, a Jamaican artist known for his unique style and captivating lyrics, has once again taken the music scene by storm with his latest release, "Freshness." This infectious track showcases Popcaan's incredible talent and his ability to create music that resonates with people from all walks of life.
With thousands of views and streams within the first week of its release, "Freshness" has become an instant hit among fans worldwide. The song's catchy rhythm and Popcaan's signature delivery make it a must-listen for any music enthusiast.
One of the standout elements of "Freshness" is Popcaan's ability to effortlessly blend different musical genres. The track incorporates elements of dancehall, reggae, and hip-hop, creating a unique and refreshing sound. This fusion of styles demonstrates Popcaan's versatility as an artist and his commitment to pushing the boundaries of his craft.
The lyrics of "Freshness" showcase Popcaan's lyrical prowess and storytelling abilities. In the song, he reflects on his success and the lavish lifestyle that comes with it. He confidently boasts about his accomplishments, singing, "Millions mek whole week, F*ck a gyal imma mi robe inna di penthouse suite." These lyrics convey his unapologetic confidence and serve as a reminder of his journey from humble beginnings to international stardom.
Popcaan's lyrical finesse is further highlighted in the quotable lyrics of "Freshness." He effortlessly weaves words together, creating memorable lines that leave a lasting impact on listeners. Lines such as "Gyal haffi listen when the OG speak, She ah beg mi seh fi put har pon di mountain peak" demonstrate Popcaan's ability to captivate his audience and command their attention.
The song also showcases Popcaan's love for fashion and luxury brands. He proudly references his designer clothing, rapping, "Prada mi Prada, Gucci mi Gucci, Gyal see me and wah run di coochie." This line not only highlights his affinity for high-end fashion but also serves as a testament to his success and status in the music industry.
Popcaan's distinct voice and delivery add another layer of appeal to "Freshness." His voice exudes confidence and charisma, drawing listeners in and keeping them engaged throughout the entire track. Whether he's singing or rapping, Popcaan's unique vocal style adds depth and emotion to his music, making it relatable and enjoyable for a diverse audience.
Do You Wish To Upload or Promote Your Song on Our Website?. Call Us 020 531 2345 or email us at Info@hitz360.com