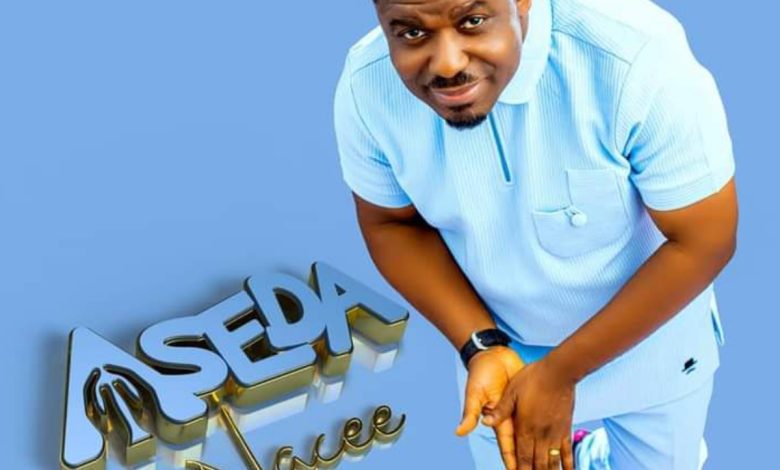 Nacee, one of Ghana's top gospel artists, has released a new single titled "Aseda." The song, which means gratitude in the Twi language, is a four-minute masterpiece that expresses the artist's thankfulness to God. Aseda is Nacee's first official release of the year, and it has been well-received by fans of Ghanaian gospel music.
The track starts with a melodious guitar riff that sets the tone for the rest of the song. Nacee's vocals are powerful, yet soothing, and he sings with an intense passion that is evident in every note. The lyrics of the song are simple, yet impactful, as they express the artist's gratitude for all that God has done in his life.
"Aseda" is a perfect representation of Nacee's unique style, which blends contemporary gospel music with traditional Ghanaian rhythms. The production of the song is top-notch, with the beat and instrumentation expertly crafted to create an uplifting and inspiring sound.
Fans of Ghanaian gospel music will undoubtedly appreciate this new offering from Nacee. "Aseda" is a testament to the artist's talent and dedication to creating music that uplifts the soul and inspires the spirit.
For those who want to add this hit single to their playlist, it is available for download on various platforms. Simply search for "Nacee – Aseda" to download the mp3 and enjoy the new Ghanaian gospel music that is taking the world by storm.
In conclusion, "Aseda" is a beautiful song that showcases Nacee's exceptional talent as a gospel artist. With its powerful vocals, uplifting lyrics, and captivating production, it is sure to become a fan favorite and a staple in the Ghanaian gospel music scene.
Quoted Lyrics 
Wo su aa me su yi
Woayi me afiri mu oo
Amane3 me kc mu yi
Nyame Woayi me afiri mu oo
Y3 sum fidie ma me
Yeatu amena ma me
Y3 ka ntam gu me so s3
Nso mo hw3 de3
Awurade ay3 yi aa
Aseda mefiri makoma mu
nyinaa meda wo ase oo
Do You Wish To Upload or Promote Your Song on Our Website?. Call Us 020 531 2345 or email us at Info@hitz360.com