Maya Blu – Sho Ft. Mr Drew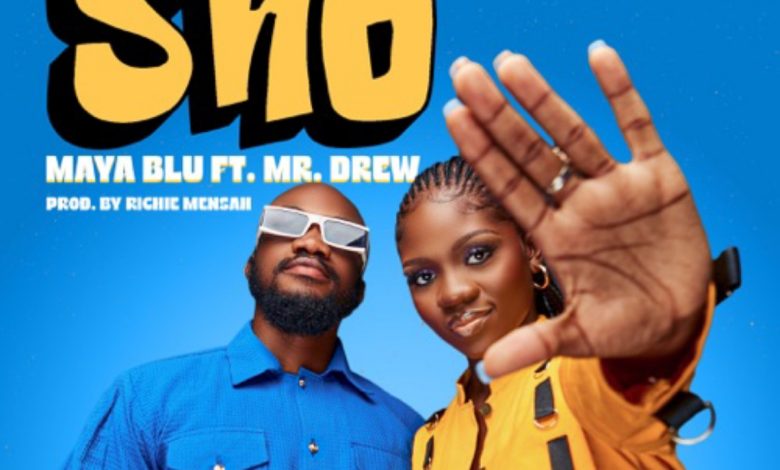 Maya Blu's Debut Single "Sho" Featuring Mr Drew Takes the Afrobeat Scene by Storm
Maya Blu, the latest addition to Ghana's vibrant music scene, has made a big splash with her debut single "Sho" featuring Mr Drew. Released under the renowned music label Lynx Entertainment, the song has been making waves on radio stations, streaming platforms, and dance floors across the country.
The Afrobeat genre has been gaining popularity worldwide in recent years, and Ghanaian artists have been at the forefront of this movement, with the likes of Sarkodie, Stonebwoy, and Shatta Wale leading the way. Maya Blu is the latest talent to join this illustrious group, and her unique voice and style have already garnered her a sizable fan base.
"Sho" is a classic Afrobeat banger, with infectious rhythms, catchy hooks, and a memorable chorus. The song's lyrics tell a story of love and attraction, as Maya Blu and Mr Drew trade verses about their desire for each other. The chemistry between the two artists is evident, and their voices blend seamlessly to create a sound that is both fresh and timeless.
Maya Blu's talent and potential have not gone unnoticed by Lynx Entertainment, one of Ghana's most successful music labels. Founded by the legendary producer and songwriter Richie Mensah, Lynx has been responsible for discovering and nurturing some of the country's biggest stars. Maya Blu is the latest addition to this impressive roster, and her debut single is proof that she has what it takes to make it in the competitive world of music.
The success of "Sho" is a testament to Maya Blu's talent and hard work, as well as to the vibrant Ghanaian music scene. As more and more people discover the song and share it with their friends, it is sure to become one of the latest Ghanaian songs of 2023. With her unique voice, infectious personality, and undeniable talent, Maya Blu is set to take the Afrobeat scene by storm, and we can't wait to see what she has in store for us next.