Mavado – Tears Ft. Jahshii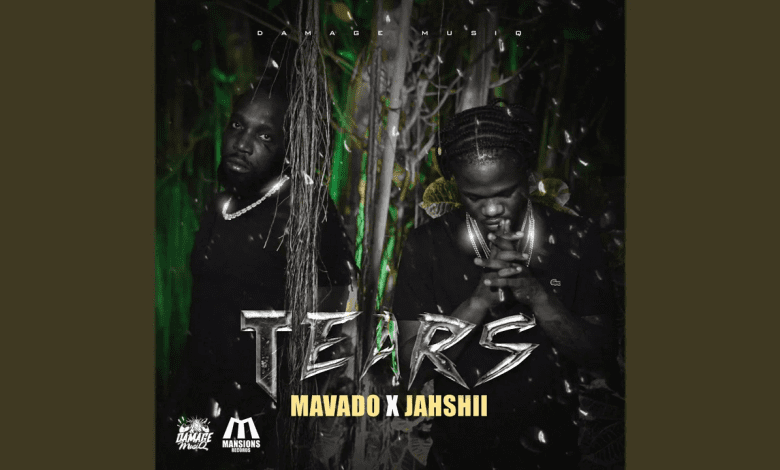 Mavado – Tears Ft. Jahshii: The Latest Addition to 2023's Dancehall Songs
Jamaican dancehall artiste Mavado has once again set the music scene ablaze with his latest track "Tears" featuring Jahshii. Produced by Damage Musiq, "Tears" is a powerful and emotive track that showcases Mavado's signature sound and lyrical prowess.
As a prominent figure in the dancehall genre, Mavado has been a force to be reckoned with since his debut in the early 2000s. He has consistently delivered hits that have resonated with fans across the world, and "Tears" is no exception.
The track begins with an eerie melody that sets the tone for the song's emotional content. Mavado's vocals are strong and passionate as he delivers lyrics that touch on themes of heartbreak and loss. He is joined by Jahshii, whose smooth voice adds a haunting quality to the track.
As the song progresses, the instrumentation builds, creating a powerful and evocative sound. The chorus is particularly memorable, with Mavado and Jahshii delivering the lines "tears falling down like rain, wash away the pain" with an intensity that is sure to resonate with listeners.
In terms of production, Damage Musiq has once again proven why he is one of the most sought-after producers in the dancehall scene. The track's instrumentation is expertly crafted, with each element complementing the other to create a cohesive and powerful sound.
Overall, "Tears" is a testament to Mavado's talent and the continued relevance of dancehall music in today's music landscape. With its emotive lyrics and powerful instrumentation, it is sure to become a fan favorite and solidify Mavado's position as one of the top dancehall artists in Jamaica and beyond.
As fans eagerly await the release of Mavado's upcoming album, "Tears" is a promising glimpse into what they can expect. With Jahshii's contribution adding an extra layer of depth and emotion to the track, it is clear that Mavado is not afraid to experiment and push the boundaries of his music.
For those looking for the latest and greatest in dancehall music, "Tears" is a must-listen. With its expertly crafted production, emotive lyrics, and powerful vocals, it is sure to be a standout track on any dancehall playlist.
Do You Wish To Upload or Promote Your Song on Our Website?. Call Us 020 531 2345 or email us at [email protected]