Magnom – Inside You Beside You Ft. Mathieu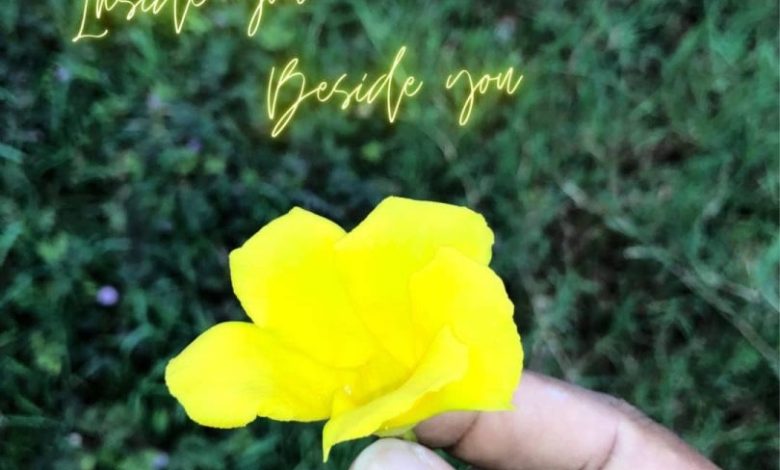 Introducing the sensational musical prowess of Magnom, a gifted Ghanaian artist renowned for his dual roles as a music producer and a captivating singer. Amidst a wave of anticipation, Magnom makes a triumphant return to the music scene with his latest scintillating offering titled "Inside You Beside You," a track that not only underscores his musical finesse but also features the dynamic talents of Mathieu, adding an extra layer of depth and charm to the composition.
In this newest musical endeavor, Magnom once again proves his mettle as a versatile artist, seamlessly blending his production prowess with his captivating vocal delivery. "Inside You Beside You" emerges as a testament to Magnom's ability to craft soundscapes that are both sonically enthralling and emotionally resonant.
This release follows the remarkable success of his previous single, "Lucky," which garnered widespread acclaim and solidified Magnom's position as a force to be reckoned with in the music industry. The consecutive release of "Inside You Beside You" not only demonstrates Magnom's consistent dedication to his craft but also serves as a reminder of his innate talent for creating music that transcends boundaries and genres.
As the rich melodies intertwine with Mathieu's distinct artistry, the collaborative synergy between the two artists becomes evident, resulting in a musical tapestry that is both captivating and evocative. The fusion of their creative energies elevates "Inside You Beside You" to a realm where musical storytelling takes center stage, allowing listeners to embark on a journey of emotions and experiences.
In a landscape brimming with musical releases, Magnom manages to carve out a niche for himself by virtue of his unique blend of production ingenuity and vocal prowess. "Inside You Beside You" not only adds another chapter to Magnom's musical journey but also sets the stage for further exploration and innovation, leaving fans and music enthusiasts eager to witness what sonic marvels he will unveil next.
Do You Wish To Upload or Promote Your Song on Our Website?. Call Us 020 531 2345 or email us at Info@hitz360.com