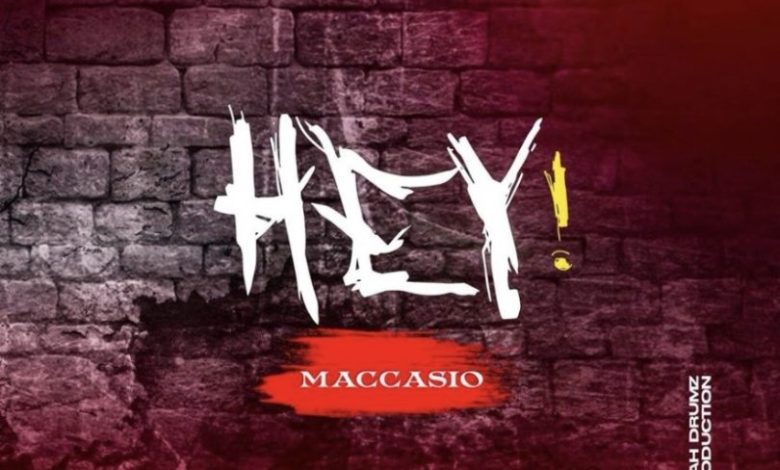 Maccasio, the talented Ghanaian artist who has earned numerous awards, is back with a fresh track titled "HEY." This new song showcases his creative musical abilities and adds to his impressive discography.
"HEY" is a well-crafted track for 2023, featuring compelling lyrics and the fusion of rich African language and contemporary vibes. Maccasio's music is known for its infectious melodies and powerful lyrical content, and this song is no exception. It effortlessly connects with the audience, making it a compelling addition to the artist's body of work.
Maccasio has consistently demonstrated his skill in the music industry, earning recognition and accolades for his contributions to Ghana's music scene. With each release, he continues to impress listeners with his artistry and talent.
This song, "HEY," is a testament to Maccasio's dedication to creating captivating and meaningful music that resonates with fans and music enthusiasts alike. It's an invitation to dive into the world of Maccasio's unique sound, filled with cultural influences and contemporary production.
As you listen to "HEY," you'll likely appreciate the skillful blend of traditional African elements and modern music trends that Maccasio brings to the table. The song has the potential to become a favorite among fans and further solidify Maccasio's place in the music industry.
Feel free to stream the audio and share the link with your friends and loved ones to introduce them to the musical prowess of Maccasio. Enjoy the sounds of "HEY" and keep an eye out for more from this talented Ghanaian artist in the future.
Do You Wish To Upload or Promote Your Song on Our Website?. Call Us 020 531 2345 or email us at [email protected]