L.A.X – Bounce Ft. Black Sherif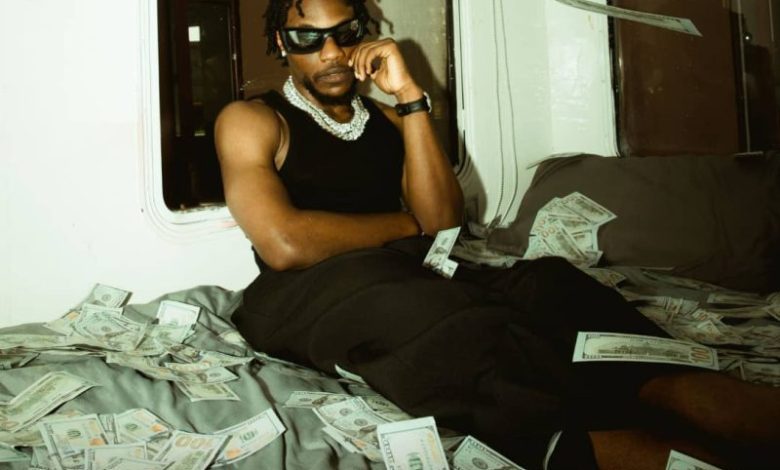 When it comes to Afrobeat music, Nigeria and Ghana are two countries that have consistently produced some of the best and most popular acts in the genre. Recently, Nigerian artiste L.A.X collaborated with Ghanaian rising star Black Sherif on the track "Bounce," which is featured on L.A.X's album "No Bad Vibes."
"Bounce" is a perfect example of the fusion of Nigerian and Ghanaian Afrobeat. The song features a blend of Ghanaian highlife and Nigerian Afrobeats rhythms, with L.A.X and Black Sherif's vocals complementing each other perfectly. The song's lyrics are a mixture of Pidgin English, Yoruba, and Twi, making it an excellent representation of West African music.
L.A.X, whose real name is Damilola Afolabi, is a Nigerian singer and songwriter who has been making waves in the music industry since 2013. He is known for his smooth vocals and unique style, which blends Afrobeat, R&B, and Hip-hop. He has worked with several top Nigerian artists, including Wizkid, Davido, and Tiwa Savage.
On the other hand, Black Sherif, whose real name is Mohammed Ismail Sherif, is a Ghanaian singer and rapper who burst onto the scene in 2020 with his hit song "Money." He has been described as one of Ghana's most promising new artists, and his music is a mix of Afrobeats, Highlife, and Hip-hop.
The collaboration between L.A.X and Black Sherif on "Bounce" is not the first time Nigerian and Ghanaian artists have worked together in the music industry. In recent years, there has been a growing trend of collaborations between artists from the two countries, with many successful tracks being produced.
This trend is not surprising, considering the similarities between the two countries' music cultures. Both Nigeria and Ghana have a rich musical heritage, with genres such as Highlife, Juju, and Fuji in Nigeria, and Highlife, Hiplife, and Azonto in Ghana. These genres have evolved over the years, with contemporary artists infusing them with new sounds and styles.
"Bounce" is a testament to the cultural exchange between Nigeria and Ghana, and how their music cultures continue to influence and inspire each other. With L.A.X and Black Sherif's unique styles, the track is sure to be a hit among fans of Afrobeat music in both countries and beyond.
Do You Wish To Upload or Promote Your Song on Our Website?. Call Us 020 531 2345 or email us at [email protected]