Kwesi Arthur – Walk Ft. Nasty C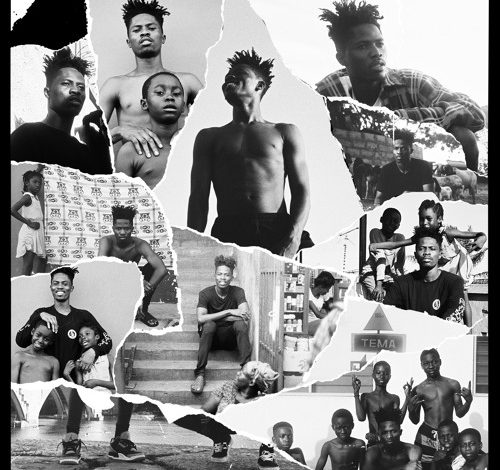 "Walk" featuring South African rapper Nasty C, is one of the standout tracks on Kwesi Arthur's album "Live from Nkrumah Krom Vol. II." The song is an introspective journey through the artist's personal struggles, his determination to succeed, and his unyielding commitment to his craft.
From the first few bars of the song, it's evident that "Walk" is a deeply personal track for Kwesi Arthur. The opening lines, "I remember days I used to sleep with hunger / Now I'm on the stage, I'm feeling like a conqueror," hint at the struggles he's faced and the hard work he's put in to get to where he is today.
Throughout the song, Kwesi Arthur delivers a heartfelt performance, rapping with conviction and emotion about his journey. He reflects on his past, acknowledging the obstacles he's overcome, and the moments of doubt that almost caused him to give up on his dreams. However, he remains optimistic, reminding himself and his listeners that success is possible if you keep pushing forward.
The chorus, sung by Nasty C, is a melodic hook that serves as an uplifting reminder of the artist's determination. He sings, "We've come a long way, now we're walking tall / All the pain we feel, it's worth it all." The message is clear – no matter how difficult the journey may be, it's important to keep moving forward and to remain committed to your goals.
In addition to the powerful lyrics, "Walk" is also characterized by its upbeat instrumental. The beat, produced by Uche B, combines elements of African rhythms and contemporary hip hop, resulting in a sound that's both fresh and familiar.
The music video for "Walk" is a cinematic masterpiece, with stunning visuals that showcase the beauty and vibrancy of Kwesi Arthur's hometown of Tema, Ghana. The video also features shots of the artist in the studio, hard at work perfecting his craft, further emphasizing the song's message of determination and hard work.
"Walk" featuring Nasty C is a powerful testament to Kwesi Arthur's resilience and determination to succeed. The song's introspective lyrics, catchy hook, and infectious beat make it an instant classic and a fan favorite. It's a reminder that no matter the obstacles one may face, with hard work, perseverance, and a positive attitude, anything is possible.
Do You Wish To Upload or Promote Your Song on Our Website?. Call Us 020 531 2345 or email us at Info@hitz360.com