Kwaku DMC – Temptation Ft. Beeztrap KOTM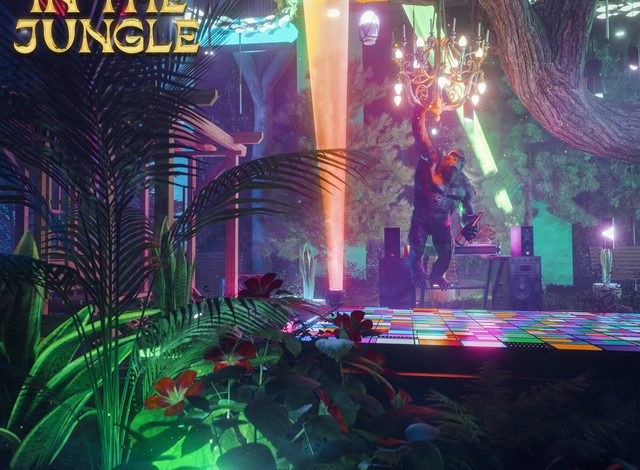 Kwaku DMC, a talented musician from Ghana, has just released a new song titled "Temptation" featuring Beeztrap KOTM. This track is part of his latest album, "Party In The Jungle".
"Temptation" is more than a song; it's a harmonious conversation that unfolds between the artists and their listeners. From the very first chord, a compelling story is woven, drawing us into a world where emotions, desires, and yearnings are set to music. The interplay of Kwaku DMC's signature style with Beeztrap KOTM's magnetic presence creates a captivating synergy that resonates long after the song's final notes.
The lyrical narrative of "Temptation" is an exploration of the human experience, delving into the allure of desires that can lead us astray. The chorus, with its poignant refrain of "Temptation, temptation, what a situation," serves as a contemplative reminder of the choices we face and the paths we tread. The song's rhythm mirrors the ebb and flow of inner conflict, capturing the essence of an emotional journey.
The collaboration between Kwaku DMC and Beeztrap KOTM is a testament to their shared artistic vision. Their voices intertwine seamlessly, creating a musical tapestry that speaks to the essence of unity and creative partnership. "Temptation" isn't just a track; it's a testament to the power of collaboration, where distinct voices harmonize to create a singular, captivating narrative.
As "Temptation" finds its place within the "Party In The Jungle" album, it becomes a pivotal chapter within Kwaku DMC's sonic odyssey. This album isn't just a collection of songs; it's a meticulously woven tapestry of emotions and experiences, each track contributing to a larger narrative. "Temptation" stands out as a testament to Kwaku DMC's ability to traverse diverse musical landscapes with finesse.
As you listen to "Temptation," let the music envelop you. Allow the melodies to stir your thoughts and emotions, reflecting on the universal theme of temptation and its intricate dance with human nature. Consider the choices we all face, the crossroads of decisions that shape our lives. Contemplate the emotions stirred by the song and how they resonate with your own experiences.
Do You Wish To Upload or Promote Your Song on Our Website?. Call Us 020 531 2345 or email us at Info@hitz360.com