Kwaku DMC – Mereka Ft. O'Kenneth, Jay Bahd & Braabenk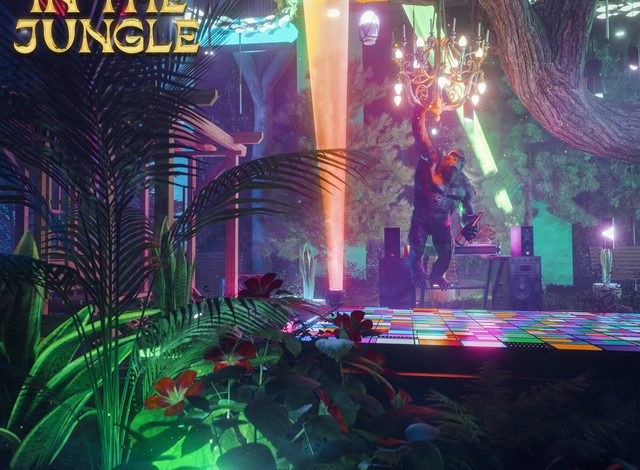 A new song titled "Mereka" has just been released by Kwaku DMC, a talented musician from Ghana. The track features O'Kenneth, Jay Bahd & Braabenk and is part of his latest album, "Party In The Jungle".
"Mereka" is not merely a song; it's an odyssey of sounds and emotions that takes listeners on a mesmerizing journey. With the very first chord, you're transported to a realm where music becomes a narrative, a powerful vessel for storytelling. The seamless blend of Kwaku DMC's distinct musical signature with the dynamic contributions of O'Kenneth, Jay Bahd, and Braabenk creates a harmonious fusion that resonates deeply within the soul.
The lyrical tapestry of "Mereka" is a reflection of unity and camaraderie, a celebration of shared experiences and the bonds that connect us all. The chorus, echoing the words "Mereka, we dey here," becomes a chant of togetherness, a rallying cry that reverberates with the joy of being present and connected. The song's rhythm is a dance of emotions, encapsulating the essence of human connection and the vibrant pulse of life.
The collaboration between Kwaku DMC, O'Kenneth, Jay Bahd, and Braabenk is a testament to their collective artistry. Their voices intertwine effortlessly, creating a harmonious tapestry that speaks volumes about the power of collaboration and creative synergy. "Mereka" isn't just a song; it's an embodiment of a shared vision, where different voices converge to create a harmonious narrative.
As "Mereka" finds its place within the "Party In The Jungle" album, it assumes a pivotal role in Kwaku DMC's musical voyage. This album is not just a collection of tracks; it's a profound exploration of emotions, stories, and experiences that come together to form a cohesive narrative. "Mereka" stands tall as a testament to Kwaku DMC's ability to craft a sonic landscape that traverses diverse themes and moods.
As you enjoy the song "Mereka," let its music surround you. Allow its melodies to bring out emotions and memories, focusing on the idea of unity and relationships. Think about the people who have accompanied you on your journey, the relationships that have influenced your life, and the happiness that comes from shared experiences. Let the song motivate you to appreciate the present moment and the relationships that truly give life its value.
Do You Wish To Upload or Promote Your Song on Our Website?. Call Us 020 531 2345 or email us at Info@hitz360.com