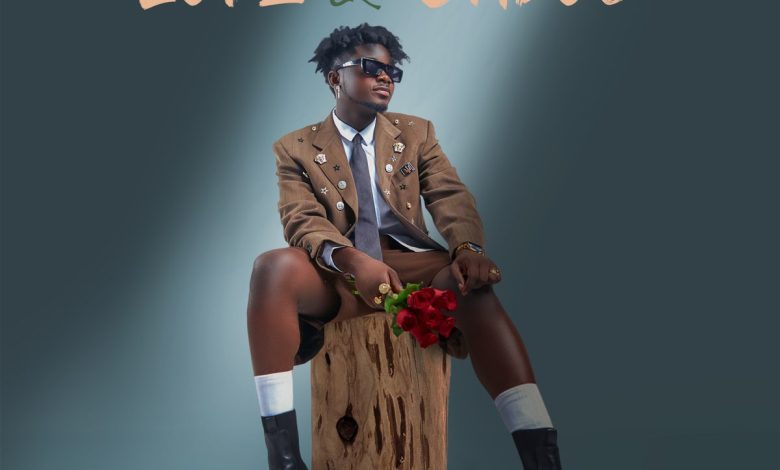 Kuami Eugene, the famous singer from Ghana, has released a new captivating song called "Monica," which you can download for free in mp3 format. This track is part of his much-anticipated album, "Love and Chaos."
"Monica" showcases Kuami Eugene's remarkable talent for creating catchy and emotionally moving music. The song takes listeners on a journey through its melodies and sincere lyrics, highlighting the artist's ability to engage with his vocal skills.
Being part of the "Love and Chaos" album, "Monica" adds to the excitement surrounding the project, promising a varied and impactful collection of music. Kuami Eugene has already demonstrated his knack for connecting with fans and delivering chart-topping hits, and "Monica" is likely to join his impressive list of songs.
As you enjoy "Monica," you'll be immersed in Kuami Eugene's musical world, captivated by its infectious rhythms and heartfelt storytelling. The song captures the essence of love and emotional connection, making it resonate with many listeners.
Kuami Eugene – Hello Monica mp3 Download
"Love and Chaos" promises to be an exciting musical journey, and "Monica" serves as a delightful preview of what's to come from this talented artist. Enjoy the song and look forward to more exceptional music from Kuami Eugene.
Kuami Eugene – Hello Monica Lyrics
Ladies and Gentlemen
Hello Monica
Can you come over
Make we chop love and tuna
I want you here don't send me your Duna
I don't mind that Uber driver
I go fit buy that Uber
Oh my girl
Paddy me Monica
Make me your baby
And I go make you my lady
All night long
Paddy me Monica
Make me your baby
And I go make you my lady
All night long
Paddy me Monica
Ye ye ye ye
Ye ye ye ye
Ye ye ye ye
Paddy me Monica
Ye ye ye ye
Ye ye ye ye
Ye ye ye ye
Paddy me Monica
Your body make me kolo
Your body make me kolo (ah ah)
Your body make me kolo
Ah your body make me kolo
Ah ah ah
45K for your mommy
Your problem no be money
See all the girls too dey want my attention
Fake booty girl no de near me
Young and rich I got that cheddar
Shey you no de fear me
Be my paddy
Hello Monica
Can you come over
Make we chop love and tuna
I want you here don't send me your Duna
I don't mind that Uber driver
I go fit buy that Uber
Oh my girl
Paddy me Monica
Make me your baby
And I go make you my lady
All night long
Paddy me Monica
Make me your baby
And I go make you my lady
All night long
Paddy me Monica
Ye ye ye ye
Ye ye ye ye
Ye ye ye ye
Paddy me Monica
Ye ye ye ye
Ye ye ye ye
Ye ye ye ye
Paddy me Monica
Your body make me kolo
Your body make me kolo (ah ah) (Rockstar made hits)
Your body make me kolo (Ladies and Gentlemen)
Ah your body make me kolo
Ah ah ah
And don't mind that Uber driver
I go fit buy that Uber