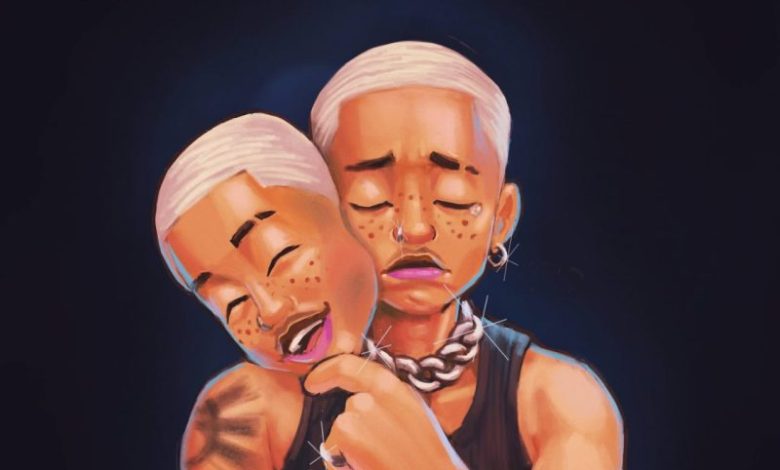 Ghanaian singer and songwriter, KiDi, has made a comeback with his latest single titled "I Lied." Produced by Beatzvampire, the song addresses the issue of mental health and how people sometimes hide their true feelings behind a smile. The track serves as a wake-up call to individuals who tend to mask their emotions in order to appear strong or to avoid bothering others.
In the first verse of the song, KiDi states, "If I tell you I am okay, I lied, everything I feel in my heart and soul." These lines illustrate the tendency for people to lie about their emotions, even when they are not okay. He goes on to express that even though he may appear happy on the outside, he is dead inside. The lyrics, "Oh, as you see me so, I'm smiling but I'm dead inside, look into my eyes, you see the pain inside," highlight the concept of the "smiling depression" where people try to appear happy even when they are struggling with mental health issues.
KiDi continues in the second verse by addressing the importance of checking in on loved ones, "If i show you my liver, you go take me to prayer, don't wait till I'm under 6 feet and gone, and dem go tell you he was strong o, dem go sing my songs o." These lines emphasize the need for individuals to speak up about their emotions and for their loved ones to check in on them. It also highlights the importance of taking care of one's mental health before it's too late.
In a world where mental health is often stigmatized, KiDi's song serves as a reminder that it is okay not to be okay. The song encourages individuals to seek help when they need it and to support their loved ones through their struggles. It is a call to action to break the stigma surrounding mental health and to prioritize our emotional well-being.
KiDi's "I Lied" is more than just a catchy tune; it is a message that needs to be heard. With its relatable lyrics and captivating beats, the song is a testament to KiDi's talent as a musician and his commitment to creating music with a purpose. We hope that this track will inspire others to speak up about their emotions and to prioritize their mental health.
Do You Wish To Upload or Promote Your Song on Our Website?. Call Us 020 531 2345 or email us at Info@hitz360.com