Joyce Blessing – Me Nie (Here I Am)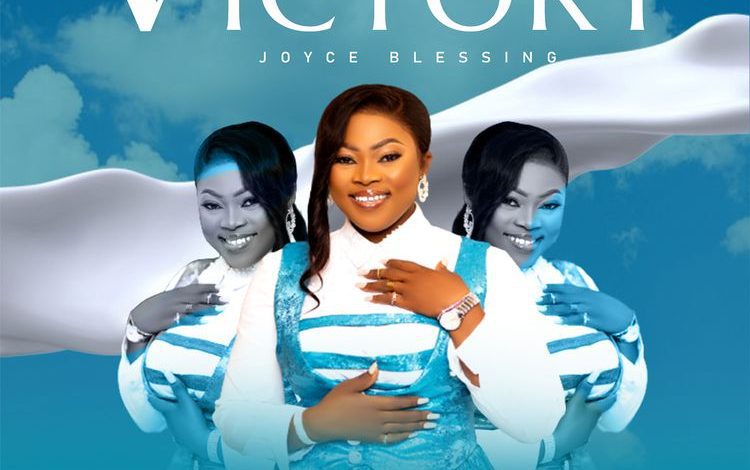 Ghanaian gospel artist Joyce Blessing has released a soulful and uplifting single titled "Me Nie (Here I Am)" as part of her newly launched extended play (EP) project titled "My Victory." This EP showcases her immense talent and unwavering faith.
"Me Nie" translates to "Here I Am" in English, and the song is a heartfelt expression of devotion and surrender to a higher power. In the track, Joyce Blessing showcases her powerful and emotive vocals, taking listeners on a spiritual journey. The song's lyrics are deeply inspirational, encouraging listeners to offer themselves to God without reservation.
Gospel music is an essential part of Ghana's music culture, and artists like Joyce Blessing have made significant contributions to the genre. Her music often features powerful messages of hope, faith, and gratitude.
Joyce Blessing's "Me Nie (Here I Am)" is a beautiful addition to her catalog, and it reflects her dedication to creating gospel music that connects with the hearts of her audience. The song's spiritual essence and moving melodies make it a valuable addition to the gospel music landscape.
As you listen to "Me Nie," you'll be drawn into its message of surrender, dedication, and spiritual reflection. Gospel music lovers and those who appreciate soul-stirring melodies will find this song both uplifting and inspiring.
Feel free to download "Me Nie (Here I Am)" by Joyce Blessing and experience the soul-stirring power of her music. It's a reminder of the importance of faith and the profound connection that music can create between individuals and their beliefs.
Do You Wish To Upload or Promote Your Song on Our Website?. Call Us 020 531 2345 or email us at [email protected]