Joe Mettle – Me Dan Wo (I Depend On You) Ft. Kweku Teye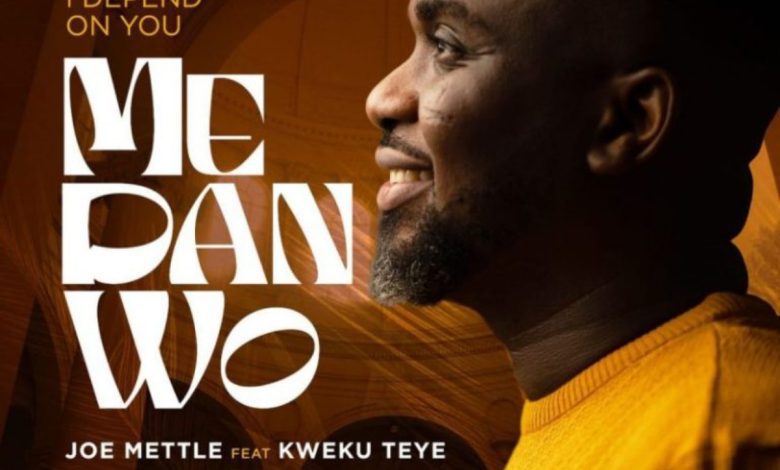 Joe Mettle – Me Dan Wo (I Depend On You) Ft. Kweku Teye: A Gospel Music Collaboration Celebrating Dependence on God
Gospel music has always been a powerful medium for expressing faith, gratitude, and hope in God. In Ghana, the genre has a strong following, with many talented artists and musicians creating inspiring and uplifting music that speaks to the hearts of millions of people.
One such artist is Joe Mettle, a Ghanaian gospel singer and songwriter who has won numerous awards and accolades for his contributions to the music industry. He is known for his soulful voice, powerful lyrics, and his ability to connect with his listeners on a deep level.
In his latest collaboration, "Me Dan Wo" (I Depend On You), Joe Mettle teams up with fellow Ghanaian gospel artist Kweku Teye to create a song that celebrates the idea of complete dependence on God. The song, which is available for download as an mp3, is a moving testament to the power of faith and the transformative effect it can have on people's lives.
The lyrics of "Me Dan Wo" are simple yet profound, expressing the idea that no matter what happens in life, God is always there to guide and protect us.
These words capture the essence of the song's message: that in a world that can often feel chaotic and uncertain, we can always find peace and strength in God's love and guidance.
The music itself is a beautiful blend of traditional Ghanaian rhythms and contemporary gospel styles, with Kweku Teye's powerful vocals complementing Joe Mettle's soulful performance perfectly. The production quality is excellent, with every instrument and voice carefully balanced to create a seamless and harmonious whole.
Overall, "Me Dan Wo" is a wonderful example of the power of gospel music to inspire, uplift, and encourage people in their faith. Whether you're a long-time fan of Joe Mettle's music or new to the genre, this song is sure to leave you feeling inspired and grateful for the many blessings in your life. So why not download the mp3 and experience the uplifting power of Ghanaian gospel music for yourself?
Do You Wish To Upload or Promote Your Song on Our Website?. Call Us 020 531 2345 or email us at Info@hitz360.com