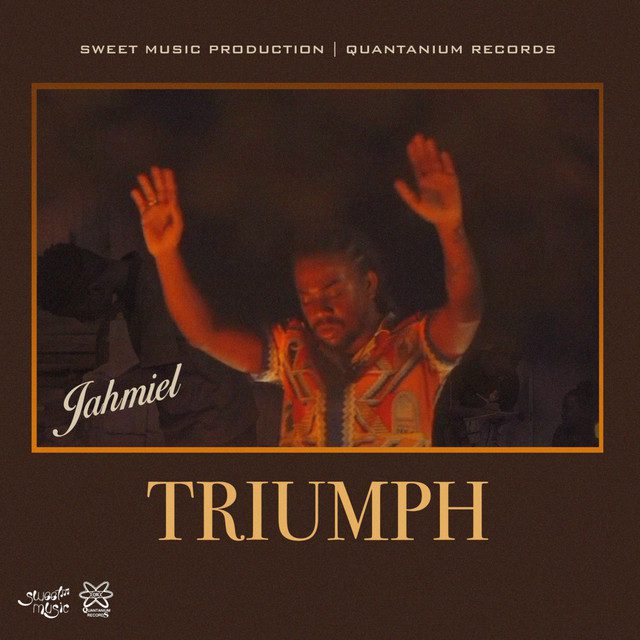 Jamaican dancehall artist Jahmiel is back with another powerful track titled "Triumph." Produced by Sweet Music Productions, this song continues to showcase Jahmiel's talent and lyrical prowess.

"Triumph" carries a message of resilience, victory, and overcoming obstacles. Jahmiel's lyrics are a testament to his determination and unwavering spirit. He speaks about facing challenges, staying strong, and ultimately triumphing over adversity.

The production in "Triumph" complements Jahmiel's message perfectly. The beat is catchy and rhythmically engaging, creating an infectious vibe that draws listeners in. The song's arrangement allows Jahmiel's vocals to shine brightly while delivering his motivating verses.

As an artist known for his impactful lyrics and authentic storytelling, Jahmiel continues to resonate with fans of dancehall and reggae music. "Triumph" is another addition to his repertoire of empowering and relatable tracks.

Listeners can connect with the song on a personal level, finding inspiration in Jahmiel's words and the uplifting melody. It serves as a reminder that even in the face of life's challenges, triumph is possible with determination and a positive mindset.

"Triumph" is likely to become a favorite for those who appreciate dancehall music with substance. Jahmiel's ability to combine meaningful lyrics with catchy melodies makes this song not only enjoyable to listen to but also impactful in its message.

Whether you're a longtime fan of Jahmiel or just discovering his music, "Triumph" is a must-listen track that showcases his talent and adds another dimension to his impressive catalog. It's a song that encourages perseverance and celebrates the human spirit's capacity to overcome obstacles and achieve greatness.
Do You Wish To Upload or Promote Your Song on Our Website?. Call Us 020 531 2345 or email us at [email protected]