#InsideGhana: The Story Of Kojo Cue And Kofi Jamar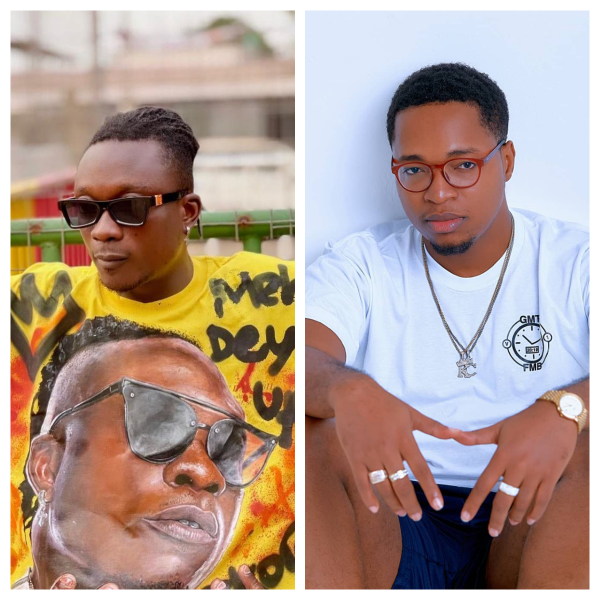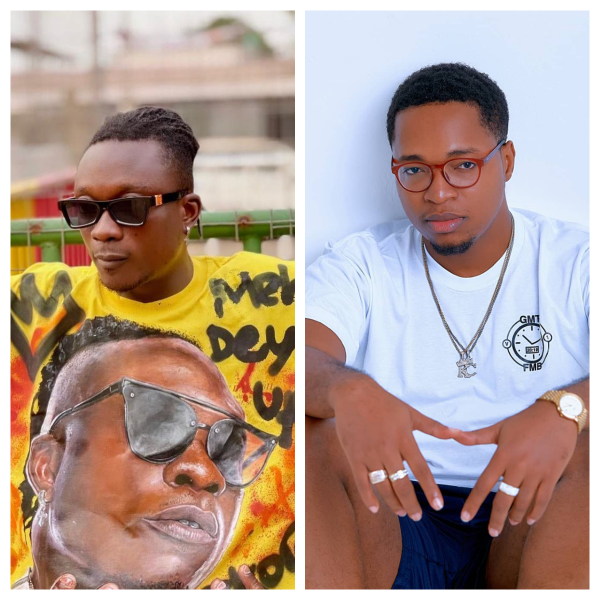 #InsideGhana: The Story Of Kojo Cue And Kofi Jamar. It's often said that words are powerful. That, whatever one says is bound to happen with immediacy or after some time- days, months, years, century or millennium. When words are spoken from a place of love or hate, the consequences could have a happy or bitter ending. That's why when someone showers words of praise and goodwill on you, you are encouraged to thank them. And, when the words are spoken with a hint of bitterness or vile, you are promptly asked to placate your 'sins' by apologizing and asking for forgiveness from the spited party.
Perhaps, Ko-Jo Cue saw the vision. Or, he was motivating them to never give up the hustle. Whatever his intentions, four years down the line after name dropping them on a song, Kofi Jamar has seen a beam of ray in the cloudy sky that he, his compatriots wished for when they started out as rappers.
In 2016, months after the ink on his deal with BBnZ had dried up, Ko-Jo Cue released his mixtape "The Shining". The hip hop leaning mixtape was more of an announcement of Ko-Jo Cue to new audience – those who did not know him. It also marked a new journey for the Bantama based rapper. At the time of his signing, BBnZ was one of the important music labels in Ghana as it housed E.L along with Shaker.
Records off the mixtape like "Ghetto Story","Kudi", "Airmail Interlude" throbbed the issues of life and hustle over hard drum kicks and bar heavy rhymes. Songs like "Esi Arabia", "Ewiase" were mellow and melody-driven thus bringing balance to the mixtape. Ko-Jo Cue would also perform an ode to the town that raised him on "Bantama Blues".
A proud native of Bantama, one of the famous towns in the Kumasi metropolis, Ko-Jo Cue reminded all about his roots. The influence of the city showed in his music as well, serving as a stream of inspiration. It was on "Bantama Blues" that he proffered his undying affection for Bantama.
Produced by Yaw Dan and Yung Fly (now Mike Kwe6i), "Bantama Blues" is a two-part narrative. The first part, produced by Yaw Dan carries a mellow vibe. The production is minimalistic in tone – keyboard, skeletal drums threaded by synths. The ambience of the production complemented the brooding of Cue.
"Bantama Blues" had Ko-Jo Cue chronicling the love-hate relationship between him and Bantama, presented as his lover, as success was beckoning. Cue quells her anxieties and what she considers a betrayal of his commitment towards her, while assuring and affirming his undying affection for her. The lyrics: "You got it, you got it bad/You know that I want it bad" portrayed the tug-of-war between ambition and love.
"Bantama Blues Pt.1" carries the same sonic feeling as Birdman and Drake and Lil Wayne's "Money To Blow" record. What is also apparent is how Ko-Jo Cue's cadences and delivery mirrored 2009 Drake, when he dragged his vowels and stretched out his words. On the Yung Fly produced Pt. 2, Ko-Jo Cue borrowed inspiration from Kanye West's "Homecoming", off his Graduation album.
Here, Cue reminded this "lover" of some of the act of services he did for her in the past. "Bantama acts like she don't know me no more/Though I stayed reppin' her on every hook and every song", Cue declared on the electro guitar-driven, Beastie Boys type hip hop beat.
It's on the second part of this song that Cue shouted out a couple of his Bantama friends in the music space as himself. "Obey, (Kofi) Jamar, Shabay, Notorious or Asco/ The boys de3 I know more", a nod to the talents that Banatama has thus the need to treat them well.
Four years down the line, Kofi Jamar (real name Derrick Osei Kuffour Prempeh) and Obey Tunez have grown to be important figures within the hip hop scene. The 26 year old rapper, who has been in the music space for a couple of years scored his biggest single till date off the back of his roof-raising anthem "Ekorso" featuring Yaw Tog and YPee. The drill or "Asaaka" influenced song was undoubtedly the biggest Christmas song in 2020. You can't turn on the radio or turn the corner in the city without hearing the song. With "Ekorso", the many who did not know Kofi Jamar came to know his name, if not his face.
Prior to his breakthrough single, Kofi Jamar had stayed busy on the music front. Under his management Gadone Records, he dropped "In The City" a hip hop track featuring Khaligraph Jones and Ice Prince. He would release "The Truth EP", consisting of 6-tracks in 2020 with ''Mi Dey Up'', ''Kyer3 Me'' and ''Adi3bi'' gaining popularity among fans. (A remix version of Mi Dey Up" would be released featuring Stonebwoy in 2020).
Kofi Jamar's musical exploits began in Kumasi after contesting and winning a radio rap competition. That win boosted his profile among a section of rap fans in Kumasi. Kofi Jamar would release a remix version of Yemi Alade's "Johnny" along with Obey, also mentioned by Cue on "Banatama Blues". The song would become an instant hit across some Kumasi radio station. Jamar's versatility as an artist – a rapper and singer/ songwriter – is one of the chinks in his musical armour. And, that continues to be displayed on his released songs.
Getting name-dropped by another artist is not unique in hip hop. Sometimes, it is done as a tag of validation, encouragement or introduction. Ko-Jo Cue's reason for mentioning Kofi Jamar on "Bantama Blues" might be an act of goodwill. It is quite interesting that of among the people he mentioned, Kofi Jamar is the one the stars have aligned in his favour. Still, "Ekorso".
#InsideGhana: The Story Of Kojo Cue And Kofi Jamar.
Credits to @CannyMcCoy
Do You Wish To Upload or Promote Your Song on Our Website?. Call Us 020 531 2345 or email us at [email protected]