How Life Living Records Poineered The Asakaa Wave With The Asakaa Boys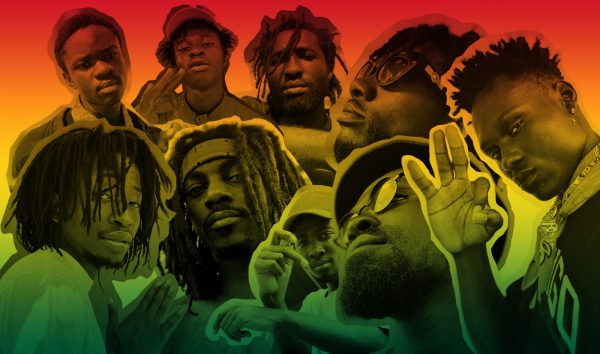 Sean Lifer, a recording artist, and Rabby Jones, a record producer, formed Life Living Records, an independent record label. The label, which began operations in 2019, is a cooperation between Broke Boys Online and Gods And Kings (G.A.K), and it has quickly established itself as one of the most important labels in Ghana and Africa, garnering similarities to South African label Ambitious Records. The label now has around 20 members, both recording and non-recording. Kwaku DMC, O'Kenneth, Reggie, Jay Bahd, City Boy, Kawabanga, Sean Lifer, ChicoGod, Braa Benk, Skyface SDW, Thomas The Great, Kelvin S, Thywill, and Terrist Carter are among the current artists, and we are optimistic that more names will be added in the future.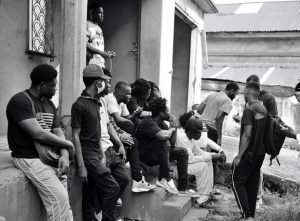 Drill music had definitely become a worldwide product by 2020. The Chicago-born music style developed a nexus of youth-led hubs in numerous cities across the world, giving a medium for expression and helping to chronicle their lives under varied societal situations, uniting groups in Europe, America, Australia, Africa, and more. Individual communities have imprinted their personalities on drill as it has moved regionally, resulting in an expansion of its thematic and sonic spectrum.
The Ghanaian drill community is likely making the largest impression of all the scenes that proved drill's international existence. The scene, which is based in Kumasi, Ghana's south, has gained notice for its own take on drill music, which is known locally as Asakaa music. Yaw Tog, Jay Bahd, and O'Kenneth have gained accolades for their insightful narrative as well as their style of hard-hitting sound, rapping in an unusual blend of Twi and English.
Despite these musicians' recent success, the basis of Asakaa music was set more than a decade ago. It's nearly hard to discuss Ghanaian drill without mentioning Life Living Records, the label that is home to some of Asakaa's most talented artists. Sean Lifer, born Prince Boateng, co-founded Life Living with Rabby Jones a little more than ten years ago, he could not have predicted the label's pivotal role in the spread of drill music in Kumasi's music ecosystem years later.
While Sean's 2018 mixtape, The Life of a Lifer, was marked by traditional hip-hop influences, his later releases ushered drill's entrance into the Kumasi music community. By that measure, Sean Lifer is the godfather of Ghanaian drill, but recognition is the least of his concerns. Sean just wants to continue to make music that speaks to his soul while paying homage to Kumasi.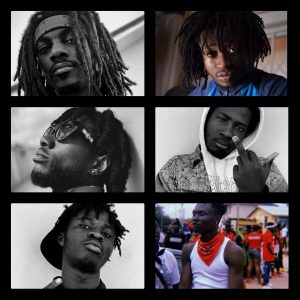 Globally, 2020 might have been a messed-up year. The COVID-19 epidemic, which enveloped the planet beginning in January 2020, had severe implications. Almost everything in its path has been consumed. Millions of people have died, global economic advances have been destroyed, jobs have been lost, and firms have closed. There has been no spared part of human life. The results, like a busted pipe, are uncontrollable. Not anytime soon, at any rate.
The entertainment industry has not been spared. Artists have been unable to perform due to the global shutdown. Festival bookings and pop-up concerts, as well as press runs for projects, all ceased. Despite engaging with audiences via social media, musicians' pockets have suffered a significant hit.
In contrast, the outbreak and shutdown had minimal impact on music releases. Artists and labels continued to share their work and send their fans to alternative streaming sites like Boomplay. Because so many people are stuck at home, the chance of them listening to music or watching movies has increased by orders of magnitude. Premium memberships increased music income across digital streaming services such as Spotify by 24 percent, according to a techcrunch.com report. The entertainment never stopped in Ghana. Our artists got busy with their releases, capitalizing on the 'new normal,' as the climate has become called. Both A-List and up-and-comers guaranteed that the musical flow continued.
A music label and its unending crop of musicians whose ambition and bravery have made them into one of the most interesting collectives in the country emerged from the cloud of excitement that is shouting. Their music has spread beyond the borders of their city and nation, drawing music enthusiasts in Europe, the United States, and music executives all over the world, as well as significant media that are now shining a spotlight on the developing cultural trend.
Dead Peepol had a viral success with their drill hard, afro-fusion tune "Otan Hunu" before the Life Living musicians and the "Asakaa" or "Kumericans" were felt. The song's success catapulted the sub-genre from Kumasi's enclave to national fame. The Life Living artists, who had been on their drill crap, seized the spotlight and, like an entrepreneur recognizing an opportunity to become a market leader, quickly buried their fangs into this invigorating surge. That has paid off, as Life Living Records and their artists are having an impact on the hip hop scene.
O'Kenneth and Reggie collaborated on the 8-track EP "STRAIGHT OUTTA KUMERICA," with tunes like "Ya Parke" and "MOB" receiving popularity in Ghana's music capital, Accra, courtesy of YouTube algorithms and quickly becoming fan favorites. Though Virgil Abloh, the famed designer, was a fan and utilized his platform to promote their songs, it took "Sore" by Yaw Tog featuring his other friends to catch the interest of the country and the globe.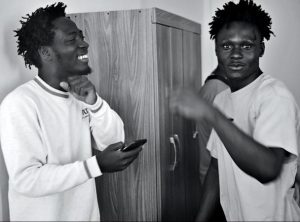 Many things contributed to the allure of "Sore," including the captivating drill beat, the lyrics, and the contagious energy that their voices exuded. The accompanying video, which was raw and low-budget yet exciting, helped sell the song. A flood of non-Ghanaian vloggers' YouTube videos quickly flooded the internet. The red bandanas and so-called "gang signals" displayed by the Asakaa guys in the videos piqued the interest of these music critics. They also liked the song for its tempo rather than the lyrics (language barrier). The complexity of their lyrics is appreciated by most Ghanaians who speak Twi. Rap geeks appreciated their melodies and flows.
The popularity of "Sore" hushed the genre's detractors and persuaded others who were previously hesitant. Everyone is now aware of the impact "Asakaa" is having on a sub-genre that was previously considered as a fleeting craze. Last month, JAY BAHD released "Condemn," another street hymn starring Reggie, O'Kenneth, and Kwaku DMC, to continue the fire that "Sore" started. (DMC's verse is brief yet memorable.) The year 2021 promises to be a better one for the lads.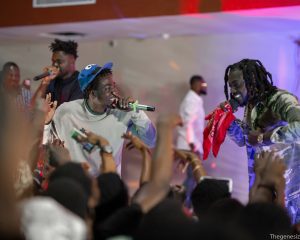 When one considers the amount of skepticism that some people had about Asakaa music, the determination and obstinacy of Life Living Records and her artists to continue pushing the drill sound, despite the initial skepticism, is something magnificent, epic, and testament to not deviating from your goal. Sometimes the timing of a new wave is not optimal, slowing its "catch-up" pace. Asakaa, on the other hand, didn't take long to figure it out.
The embrace of the sound by both renowned rappers and rising musicians, including well-known dancehall performers, in such a short period of time, confirms the influence Life Living Records and the artists on its roster are having. What makes this worth discussing is that Rabby Jones opted to pursue Asakaa or drill, which is a less popular genre, rather than the more appealing, vibey, and immediately recognized Afropop sound. At a time when we are feeling down, the musicians on Life Living have given us something to be proud of, and have rekindled our passion for rap, this time with their Asakaa branded hip-hop.