Great Ampong – Olee (Onnim)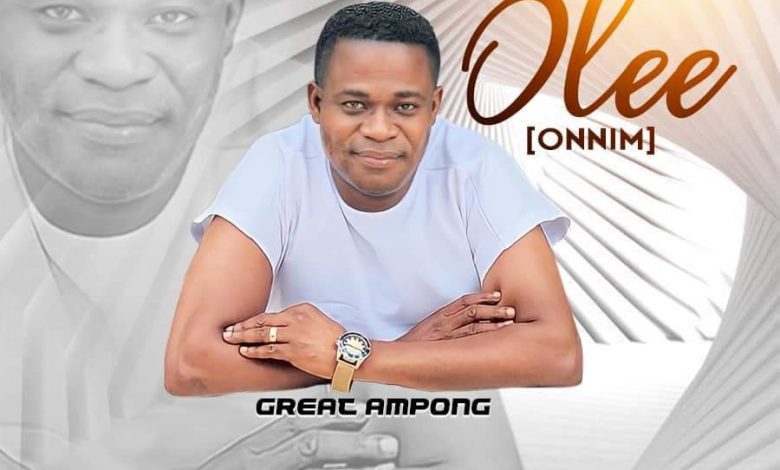 Ghanaian gospel sensation, Great Ampong, is back with a soul-stirring melody that is sure to uplift the spirits of listeners. Titled "Olee," this latest release showcases the artist's exceptional talent and unwavering devotion to spreading the message of faith and hope through his music.
In "Olee," Great Ampong masterfully weaves together heartfelt lyrics with captivating melodies, creating a harmonious blend that resonates with audiences of all ages. The song's theme revolves around finding solace and strength in one's faith during challenging times, encouraging listeners to remain steadfast in their beliefs.
As the track begins, listeners are immediately drawn into a mesmerizing soundscape, crafted with a mix of traditional gospel elements and contemporary musical influences. Great Ampong's distinctive vocals serve as a guiding light, leading the way through the emotional journey of the song.
The profound impact of "Olee" lies in its ability to evoke a range of emotions in those who lend their ears to the melody. The lyrics speak directly to the heart, providing comfort and assurance that, no matter the circumstances, there is always a glimmer of hope through faith.
Great Ampong's heartfelt rendition touches on themes of gratitude, resilience, and the power of belief in a higher power. The song's message is not only universal but also incredibly timely, given the challenging times that the world has been facing in recent years.
Listeners are invited to immerse themselves in the spiritual experience that "Olee" offers, allowing the music to uplift their spirits and strengthen their resolve. Great Ampong's unwavering passion for his craft shines through every note, reminding us of the transformative power that music can have in our lives.
The release of "Olee" reaffirms Great Ampong's position as a prominent figure in the Ghanaian gospel music scene. His previous works have garnered widespread acclaim, and this latest offering is no exception. Fans and critics alike can expect to be moved by the powerful emotions conveyed in this inspirational track.
As with his previous releases, Great Ampong's "Olee" is available for free mp3 download, ensuring that the song reaches a wide audience without any barriers. The artist's commitment to sharing his music freely underscores his genuine desire to touch lives and spread positivity through his art.
Listeners are encouraged to take a moment to experience the magic of "Olee" and reflect on the powerful message it carries. The song serves as a poignant reminder that, even in the face of adversity, hope can be found through unwavering faith.
So, don't hesitate to lend your ears to "Olee" and let Great Ampong's music guide you on a profound journey of faith, hope, and resilience. Share your thoughts and experiences with the song, and let the world witness the transformative power of gospel music.
Listen to "Olee" by Great Ampong below and let your spirit soar to new heights.
Do You Wish To Upload or Promote Your Song on Our Website?. Call Us 020 531 2345 or email us at Info@hitz360.com