Goddy Wan – The Golden (Album)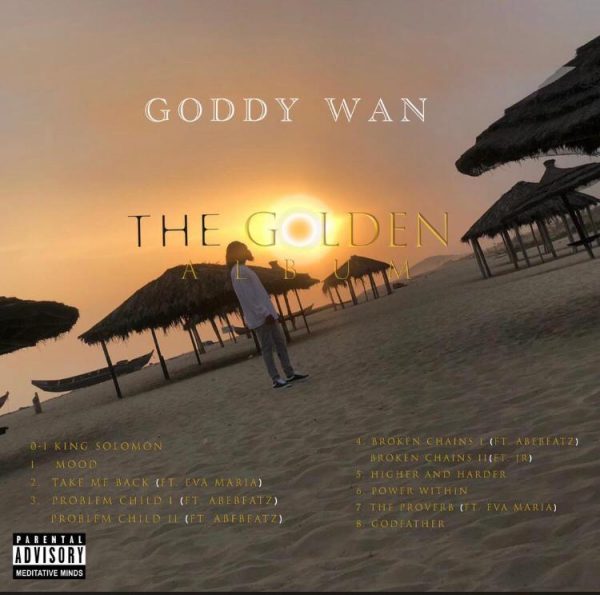 Goddy Wan recording hiphop artiste under Everything Nice Family out with his debut album tagged "The Golden Album"
The album touches on positive things in general most importantly to renew the minds of the black society.
On this album, Goddy Wan took a jab at religion, society and the deceptive perceptions we havebeen programmed to believe.
The album is an engulfment of basic life hurdles and explanation of why Goddy Wan is known as the "Hip Hop Priest".
The various songs describe the artist's life struggles and journeys, also talking about the various successes and failures he has encountered on his journey of life.
The album encompasses various hip hop approaches with diverse yet entertaining styles. Some of the people featured on the album are Eva Maria, ABE Beatz and JR.