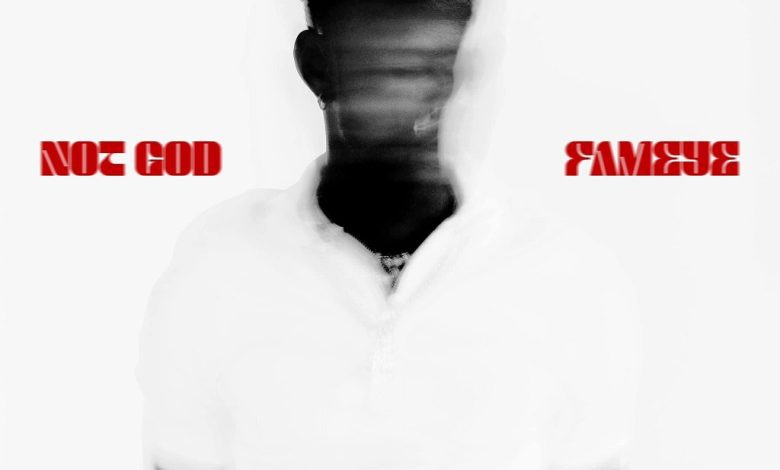 Award-winning Ghanaian artist, Fameye, once again graces the music scene with his latest release, a captivating single entitled "Not God." As an acclaimed singer and songwriter, Fameye has built a reputation for creating soulful and meaningful music that resonates with his audience. With this new track, he continues to showcase his artistic prowess and passion for storytelling.
The song "Not God" delves into profound themes that touch the hearts of many. Fameye's emotive vocals and poignant lyrics offer listeners a powerful narrative that explores the complexities of life, faith, and human relationships. The captivating melody and well-crafted instrumentation complement the depth of the song's message, making it a compelling and thought-provoking musical experience.
Fameye's ability to blend rich African rhythms with contemporary sounds sets him apart as a unique and versatile artist. His distinctive style has earned him a dedicated following not only in Ghana but also across the globe. "Not God" is a testament to his musical genius and his commitment to delivering exceptional artistry.
As we listen to "Not God," we are invited to contemplate the human experience and the myriad of challenges that we encounter in our daily lives. The song encourages us to embrace our vulnerability, acknowledge our limitations, and seek solace in the belief that there is something greater than ourselves.
Fameye's decision to title the song "Not God" sparks curiosity and reflection. It prompts us to ponder the boundaries of human control and the humility required to accept that we are not infallible beings. The song's profound message serves as a reminder that we must acknowledge our limitations and embrace the idea that there are aspects of life beyond our understanding and control.
The release of "Not God" comes at a time when the world is grappling with various uncertainties and challenges. Fameye's poignant lyrics provide a sense of solace and reassurance, encouraging listeners to navigate life's trials with resilience and faith.
As with many of Fameye's songs, "Not God" has already garnered a positive response from fans and music enthusiasts alike. Social media platforms are buzzing with discussions about the song's lyrical depth and emotional impact. Listeners are praising Fameye for his ability to create music that goes beyond mere entertainment and reaches the depths of the human soul.
"Not God" is yet another testament to Fameye's exceptional talent as a singer and songwriter. The song's compelling narrative and profound message resonate with listeners, offering a sense of comfort and understanding amid life's uncertainties. As we listen to this remarkable track, we are reminded of the power of music to touch our hearts and inspire us to embrace the intricacies of the human experience. Let us appreciate and celebrate the artistry of Fameye as he continues to bless us with his soul-stirring music.
Do You Wish To Upload or Promote Your Song on Our Website?. Call Us 020 531 2345 or email us at Info@hitz360.com