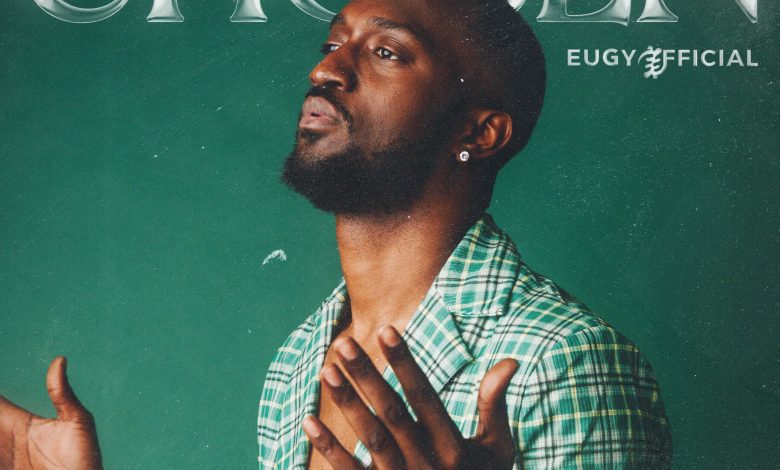 Ghanaian-British artist Eugy recently unveiled a powerful new track that showcases his unwavering commitment to his newfound faith in Christ. Titled "Chosen," this song serves as a testament to his spiritual transformation and showcases his talents as a singer, rapper, and songwriter.
Eugy's decision to release "Chosen" comes hot on the heels of an image that went viral on the internet, capturing a poignant moment in his life—a baptism performed by a priest. This powerful act of publicly affirming his commitment to Christ resonates throughout the lyrics and melodies of his latest release.
"Chosen" is a hard-hitting track that effortlessly blends elements of various genres, creating a unique and captivating sound. The song draws listeners in with its infectious beats and Eugy's smooth vocals, while his expertly crafted rap verses add depth and dimension to the overall composition.
While the focus of "Chosen" lies in Eugy's renewed faith, the track still possesses a universal appeal that transcends religious boundaries. The lyrics carry a message of hope, resilience, and the power of personal transformation. Eugy's heartfelt delivery further amplifies the song's emotional impact, allowing listeners to connect with the themes on a personal level.
Through "Chosen," Eugy showcases not only his musical prowess but also his ability to create a meaningful narrative within his art. The song serves as a reminder that music has the power to inspire and uplift, regardless of one's individual beliefs or background.
As you listen to "Chosen," take a moment to reflect on your own journey and the choices that have shaped your life. Eugy's decision to share his experiences and convictions through his music encourages us all to embrace our own paths and celebrate the moments of transformation that have led us to where we are today.
We invite you to listen to "Chosen" and share your thoughts with us. Let us know how the track resonates with you and the emotions it evokes. Eugy's bold step in opening up about his faith demonstrates the power of art to provoke meaningful conversations and encourage personal introspection.
Eugy's return with "Chosen" is a testament to his artistic growth and personal journey. This powerful track showcases his renewed faith in Christ, without relying on the words "Captivating, captivated, testament." Through its infectious beats, heartfelt lyrics, and universal message, "Chosen" has the potential to touch the hearts of listeners from all walks of life, inspiring them to reflect on their own paths and the transformative power of faith.
Do You Wish To Upload or Promote Your Song on Our Website?. Call Us 020 531 2345 or email us at Info@hitz360.com