Esther Smith – Golgotha Ft. Emens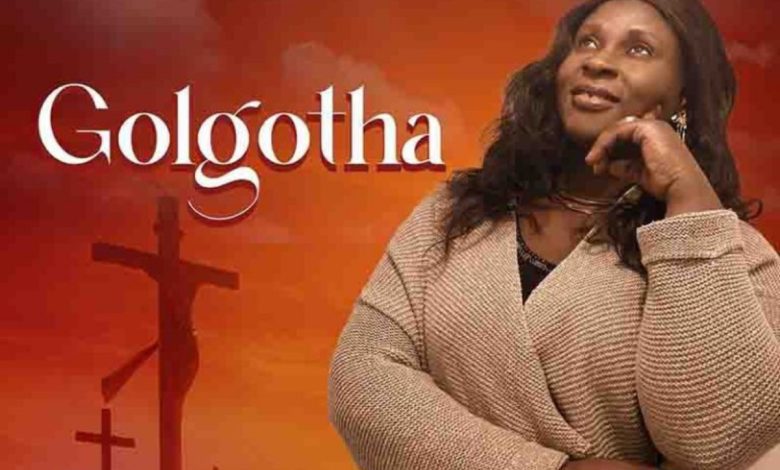 Esther Smith – Golgotha Ft. Emens – A New Gospel Hit from Ghana
Esther Smith, one of Ghana's most popular gospel artists, has teamed up with Emens to create a powerful new song called "Golgotha." Released in 2023, this track is already making waves in the gospel music scene with its powerful lyrics and moving melodies.
As a Ghanaian artist, Esther Smith has made a name for herself over the years with her soulful and uplifting music. Her music has inspired and touched the lives of many people across Ghana and beyond, earning her a loyal following of fans who eagerly await her new releases.
With "Golgotha," Esther Smith continues to deliver the kind of music that her fans have come to expect from her. The song is a heartfelt expression of gratitude and love for Jesus Christ, with lyrics that speak to the transformative power of his sacrifice on the cross.
Emens, who features on the track, is a rising star in the Ghanaian gospel music scene. With his smooth vocals and powerful delivery, he provides the perfect complement to Esther Smith's soulful voice. Together, they create a sound that is both contemporary and timeless, blending modern production techniques with traditional gospel themes.
The song opens with a simple but haunting melody that sets the tone for the rest of the track. Esther Smith's vocals are front and center, conveying the emotional depth and sincerity of the lyrics. As the song progresses, Emens adds his own unique style to the mix, building to a powerful climax that is sure to move listeners.
Throughout the song, Esther Smith and Emens deliver a message of hope and redemption that is both universal and deeply personal. "Golgotha" is a reminder of the sacrifice that Jesus made for all of us, and the transformative power of his love.
"Golgotha" is a new gospel hit from Ghana that is sure to become a classic. With its powerful lyrics, moving melodies, and heartfelt vocals, this song is a testament to the enduring power of gospel music to inspire and uplift us all. Esther Smith and Emens have created a masterpiece that will be enjoyed by fans of gospel music for years to come.
Do You Wish To Upload or Promote Your Song on Our Website?. Call Us 020 531 2345 or email us at Info@hitz360.com