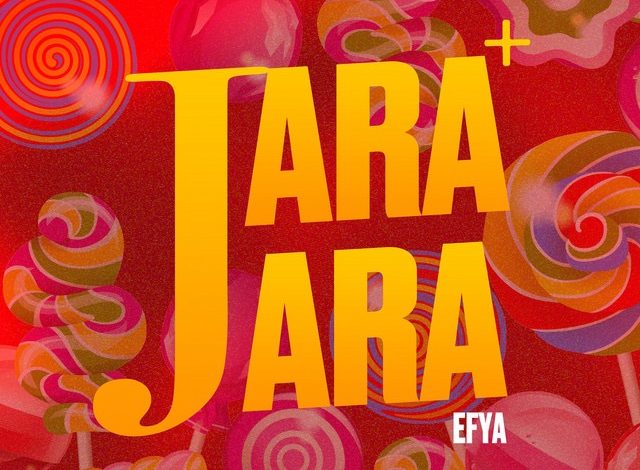 Diving into the enchanting realm of Ghanaian music, the spotlight falls on the captivating songstress, Efya, as she unveils her latest musical masterpiece titled "Jara Jara." With a voice that effortlessly weaves emotions into melodies, Efya stands as a shining star in the tapestry of Ghana's music scene. "Jara Jara" serves as a testament to her exceptional artistry and undeniable vocal prowess.
In this musical revelation, Efya's mellifluous voice takes center stage, painting a canvas of emotions through her lyrics. "Jara Jara" resonates with the heartfelt essence that is synonymous with her music. As her vocals effortlessly glide through the rhythm, listeners are transported into a world of emotive storytelling, where each note is a brushstroke painting a vivid picture of love, longing, and life's intricate emotions.
Efya's artistry is an embodiment of Ghana's musical legacy, capturing the rich cultural heritage of the nation while infusing it with a contemporary flair. Her ability to effortlessly connect with her audience is evident in every note of "Jara Jara." The song is a sonic journey that transcends borders, touching hearts and minds far beyond its origin.
As an icon in Ghanaian music, Efya's influence goes beyond her captivating melodies. Her voice is a vessel that carries the spirit of her nation, and "Jara Jara" is a testament to her dedication to preserving and elevating Ghana's musical identity. With a signature style that fuses soul, afrobeat, and R&B, Efya's music encapsulates the diversity and vibrancy of Ghana's musical landscape.
"Jara Jara" is not just a song; it's an experience, an emotion, and a testament to the power of music as a universal language. Efya's vocal prowess shines brilliantly as she pours her heart into every lyric, inviting listeners to immerse themselves in the depth of her musical storytelling. This song is a testament to her status as a trailblazing Ghanaian songstress and a reminder of the magic that music can create.
In the symphony of Ghana's musical heritage, Efya's "Jara Jara" is a melody that resonates deeply. With each note, she continues to etch her name into the annals of Ghanaian music history, leaving an indelible mark on the hearts of all who have the privilege to listen.
Do You Wish To Upload or Promote Your Song on Our Website?. Call Us 020 531 2345 or email us at Info@hitz360.com