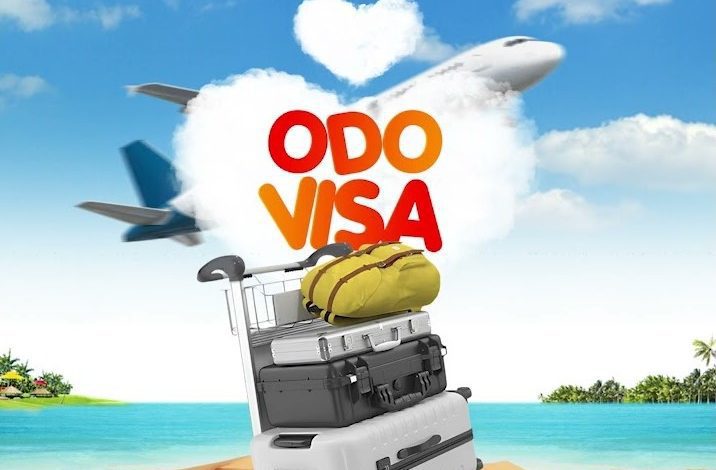 Fans of Ghanaian popular musician Dr. Cryme have reason to celebrate as the talented artist makes a long-awaited return to the music scene. After a period of hiatus, Dr. Cryme has blessed us with a brand new reggae-highlife song titled "Odo Visa," which translates to "Love Visa" in English. If you've been eagerly anticipating new music from Dr. Cryme, your wait is finally over.
"Odo Visa" is a captivating track that seamlessly blends reggae and highlife elements, showcasing Dr. Cryme's versatility as an artist. Known for his infectious melodies and soulful vocals, Dr. Cryme once again proves why he has garnered a loyal fanbase over the years.
The song is a testament to Dr. Cryme's ability to create music that resonates with listeners on a deep level. With "Odo Visa," he effortlessly captures the essence of love and the universal desire to experience it. The lyrics, delivered with Dr. Cryme's signature passion, evoke a sense of longing and evoke emotions that are relatable to anyone who has ever been in love.
Dr. Cryme's return to the music scene is met with much anticipation and excitement. Fans have been eagerly awaiting new material from the talented artist, and "Odo Visa" does not disappoint. The song showcases Dr. Cryme's growth as an artist, while still staying true to the musical style that fans have come to know and love.
"Odo Visa" is a testament to Dr. Cryme's dedication to his craft. It serves as a reminder that true artistry knows no boundaries and that good music has the power to transcend language and cultural barriers. With this new release, Dr. Cryme continues to solidify his place as one of Ghana's most beloved musical talents.
So, sit back, relax, and allow yourself to be captivated by the enchanting melodies of "Odo Visa." Dr. Cryme's return to the music scene is a testament to his enduring talent and his ability to captivate audiences with his unique blend of reggae and highlife music. Take a moment to listen and enjoy the song below, and let yourself be transported into a world of love and music.
As we celebrate Dr. Cryme's comeback, it's clear that his musical journey is far from over. With "Odo Visa," he has once again proven his ability to create music that touches the hearts of his listeners. We eagerly await what he has in store for us next, as he continues to captivate us with his extraordinary talent and passion for music.
So, if you're a fan of Dr. Cryme or simply a lover of great music, make sure to give "Odo Visa" a listen. Allow yourself to be captivated by the infectious melodies, soulful vocals, and heartfelt lyrics. Dr. Cryme is back, and he's ready to make you fall in love with his music all over again.
Listen and enjoy the song below:
Do You Wish To Upload or Promote Your Song on Our Website?. Call Us 020 531 2345 or email us at Info@hitz360.com