DopeNation – Check My Zingo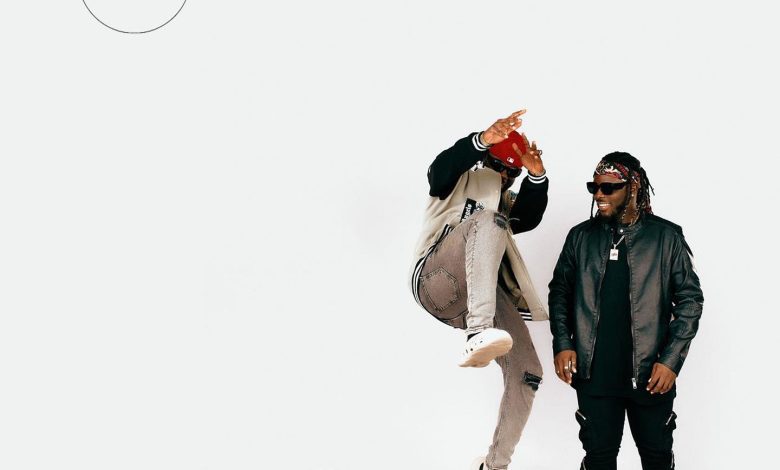 Ghanaian music duo, DopeNation, is back with another sensational track that is sure to get you grooving. Titled "Check My Zingo," this upbeat and infectious song is set to captivate music lovers around the world. Following the immense success of their previous release, "Clap," DopeNation is proving once again why they are a force to be reckoned with in the music industry.
To build anticipation among their dedicated fanbase, DopeNation released a tantalizing teaser video on their official YouTube channel. The snippet provided a taste of what was to come, leaving fans eagerly awaiting the full release of "Check My Zingo." Now, the wait is over, and the song is here to be enjoyed in its entirety.
With its catchy beats, energetic rhythm, and infectious lyrics, "Check My Zingo" is a track that will undoubtedly have you on your feet, moving to the music. DopeNation's signature style shines through in this latest offering, showcasing their unique ability to blend various genres seamlessly.
As you listen to the song, you'll be transported to a world of vibrant melodies and irresistible vibes. The duo's seamless vocal harmonies and seamless production create a musical experience that is simply mesmerizing. Each element of the song has been meticulously crafted to ensure maximum impact, leaving listeners captivated from start to finish.
"Check My Zingo" is a testament to DopeNation's talent and creativity, solidifying their position as one of the most exciting acts in the Ghanaian music scene. The duo's ability to consistently deliver hit after hit is a testament to their dedication and passion for their craft.
So, what are you waiting for? Dive into the mesmerizing world of DopeNation's "Check My Zingo" and let the music take you on a journey. Feel the rhythm, embrace the energy, and let yourself be swept away by the infectious sounds that this talented duo has created.
As you immerse yourself in the music, don't forget to share your thoughts with us. We'd love to hear what you think about DopeNation's latest release. Join the conversation and let us know how "Check My Zingo" made you feel. Together, let's celebrate the incredible talent and artistry that DopeNation brings to the music industry.
Listen to the full song below and let the music speak for itself. Get ready to be captivated by the dynamic duo's infectious beats and enchanting melodies. DopeNation's "Check My Zingo" is a musical masterpiece that is sure to leave you craving more. Enjoy!
Do You Wish To Upload or Promote Your Song on Our Website?. Call Us 020 531 2345 or email us at Info@hitz360.com