Dj Vyrusky – KING KONG II (Mixtape)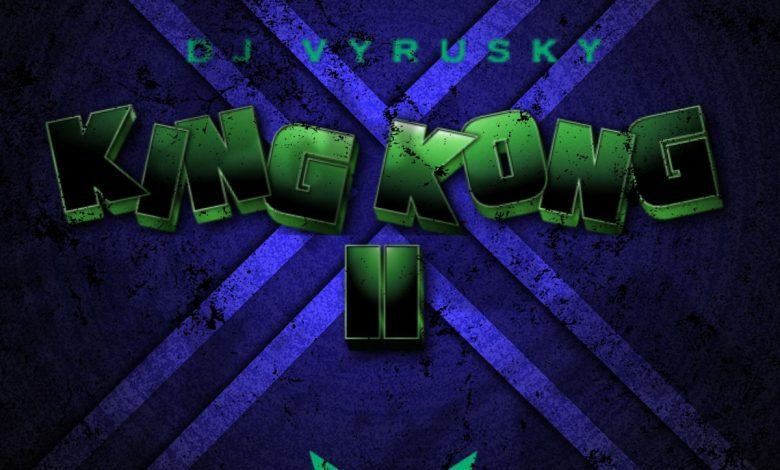 Ghanaian DJ Vyrusky Unleashes the Ultimate Afrobeats and Amapiano Mixtape: "King Kong II"
When it comes to the world of music, Ghana has always been a hub for talent and creativity. From highlife to hiplife, Ghanaian musicians have consistently captivated audiences both locally and internationally. Adding to this rich musical landscape is the talented and adorable disk jockey, DJ Vyrusky, who recently dropped a one-hour compilation that is set to take the music scene by storm. Brace yourselves for the extraordinary "King Kong II" mixtape, a seamless blend of pure Afrobeats and Amapiano madness that will leave you wanting more.
DJ Vyrusky has become a household name in Ghana and beyond, known for his ability to curate exceptional mixes that get everyone on their feet. With "King Kong II," he has once again proven his prowess as a master of his craft. This mixtape is a testament to his deep understanding and appreciation of both the Afrobeats and Amapiano genres, bringing together the best of both worlds in an electrifying hour-long experience.
The mixtape opens with a burst of energy, immediately grabbing your attention and setting the tone for the musical journey that lies ahead. As the beats drop and the rhythm takes hold, you'll find yourself irresistibly drawn into the infectious melodies and pulsating rhythms. DJ Vyrusky skillfully weaves together tracks from some of the biggest names in the industry, seamlessly transitioning from one hit to another. The result is a non-stop sonic adventure that will keep you captivated from start to finish.
What sets "King Kong II" apart is the fusion of Afrobeats and Amapiano. Afrobeats, with its vibrant rhythms and infectious melodies, has taken the world by storm, while Amapiano, a genre originating from South Africa, has gained massive popularity for its groovy basslines and irresistible dance beats. DJ Vyrusky effortlessly combines the best elements of both genres, creating a mixtape that is an absolute treat for music lovers. Whether you're a fan of the rhythmic Afrobeats or the hypnotic Amapiano, this mixtape offers something for everyone.
As you listen and enjoy "King Kong II," you'll find yourself immersed in a sonic journey that transcends borders. The mixtape showcases the diversity and richness of African music, serving as a testament to the continent's vibrant and ever-evolving musical landscape. It is a celebration of the creativity and talent that Ghana and Africa as a whole have to offer.
DJ Vyrusky's "King Kong II" mixtape is more than just a collection of songs; it is a carefully curated musical experience. It invites you to let loose, dance like nobody's watching, and embrace the joy and energy that music brings. Whether you're hosting a party, hitting the gym, or simply looking for some good vibes, this mixtape is guaranteed to keep you grooving.
In conclusion, DJ Vyrusky's "King Kong II" mixtape is a remarkable showcase of his skill and talent as a disk jockey. With its seamless fusion of Afrobeats and Amapiano, this one-hour compilation is a must-listen for any music enthusiast. So, plug in your headphones, turn up the volume, and let DJ Vyrusky take you on an unforgettable musical journey. Press play and get ready to be enthralled by the irresistible beats of "King Kong II."
Listen and enjoy the mixtape by following the link below.
Do You Wish To Upload or Promote Your Song on Our Website?. Call Us 020 531 2345 or email us at Info@hitz360.com