DJ Skratchez – De H-MIX v5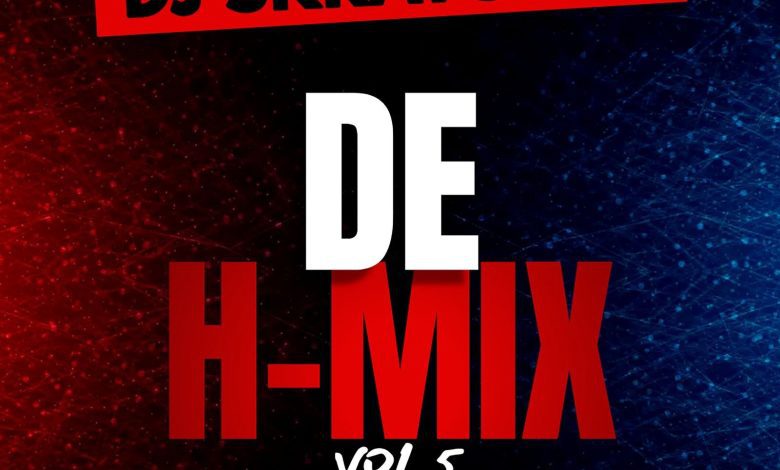 DJ Skratchez, the versatile and highly skilled Ghanaian disc jockey, is making a triumphant return with his latest musical offering, the eagerly anticipated "De H-Mix v5." This mixtape is not just a collection of songs; it's an hour-long sonic journey meticulously crafted to provide you with an unforgettable soundtrack for your weekend adventures.
"De H-Mix Vol 5" is a testament to DJ Skratchez's dedication to the art of mixing and blending music. It's a testament to his ability to seamlessly traverse through various musical genres, creating a harmonious fusion that keeps you captivated from the first beat to the last note. Whether you're hosting a weekend gathering with friends, embarking on a road trip, or simply looking to elevate your leisure time at home, this mixtape is your ideal musical companion.
This captivating journey is filled with rhythmic beats, melodic tunes, and expertly selected tracks that will take you on a unique musical voyage. DJ Skratchez's mixing skills shine as he effortlessly transitions from one track to the next, ensuring that the energy and excitement never wane.
As you listen to "De H-Mix Vol 5," let the music envelop you, transporting you to new dimensions of sound and emotion. This mixtape is a testament to the power of music to connect, inspire, and elevate our experiences. Once you've had a taste of it, share your thoughts with us. We're eager to hear how DJ Skratchez's musical masterpiece enhances your weekend and adds a touch of magic to your moments of relaxation and celebration. Enjoy the journey!
Do You Wish To Upload or Promote Your Song on Our Website?. Call Us 020 531 2345 or email us at [email protected]