DJ Skratchez – De H-MIX DELUXE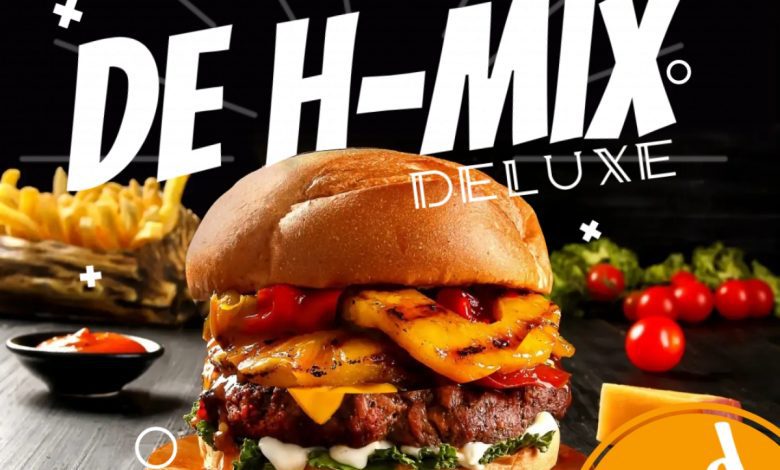 DJ Skratchez, a renowned Ghanaian DJ, has once again mesmerized music enthusiasts with his latest mixtape titled "De-H MIX DELUXE." Known for his ability to seamlessly blend different genres and create unforgettable musical experiences, DJ Skratchez has curated a one-hour mixtape that showcases the best of Ghanaian and Nigerian music. In this article, we delve into the highlights of this mixtape, taking you on a sonic journey you won't want to miss.
The mixtape commences with a bang, featuring the infectious beats of Kofi Kinaata's "Effiakuma Love." As one of Ghana's most talented musicians, Kofi Kinaata sets the tone for an exhilarating musical experience. The track's captivating melodies and Kinaata's smooth vocals instantly capture the listener's attention, drawing them deeper into the mix.
Moving seamlessly from one hit to another, DJ Skratchez takes us to the vibrant Nigerian music scene with Sarkodie's "Love Rocks" featuring Samini. The collaboration between these two acclaimed artists is a testament to the unity and synergy within the African music industry. The energetic rhythms and powerful lyrics of this track are sure to leave a lasting impression on anyone who listens.
As the mixtape unfolds, DJ Skratchez skillfully blends a diverse range of tracks from both Ghana and Nigeria, creating a harmonious fusion of sounds. From Afrobeat to Highlife, and from Afrobeats to Hiplife, the mixtape traverses various genres, ensuring there's something for everyone to enjoy.
Listeners will find themselves grooving to the irresistible tunes of Burna Boy's "Ye," a global hit that has taken the music world by storm. The infectious rhythm and Burna Boy's charismatic delivery make this track an instant favorite. In contrast, the melodic and soulful sounds of Efya's "Until the Dawn" bring a soothing and reflective atmosphere to the mix.
Throughout the hour-long journey, DJ Skratchez maintains a perfect balance between popular hits and lesser-known gems. He introduces listeners to rising stars such as Joeboy, Kwesi Arthur, and Teni, whose talent and potential are undeniable. By featuring these emerging artists, DJ Skratchez showcases his commitment to promoting the growth and diversity of African music.
The mixtape concludes with a grand finale, leaving listeners craving for more. DJ Skratchez skillfully ends with a high-energy track, leaving a lasting impression that resonates long after the music fades away. His impeccable mixing skills and ability to capture the essence of each track make "De-H MIX DELUXE" a must-listen for music lovers of all backgrounds.
DJ Skratchez's latest mixtape, "De-H MIX DELUXE," is a testament to his exceptional talent and his dedication to celebrating the vibrant music scenes in Ghana and Nigeria. Through a skillful fusion of genres and a meticulous selection of tracks, DJ Skratchez has crafted an hour-long musical journey that captivates and delights. Whether you're a fan of Afrobeat, Highlife, or Afrobeats, this mixtape offers a little something for everyone. So plug in your headphones, turn up the volume, and let DJ Skratchez transport you to a world of infectious rhythms and unforgettable melodies.
Do You Wish To Upload or Promote Your Song on Our Website?. Call Us 020 531 2345 or email us at Info@hitz360.com