DJ Lord – This Is Sarkodie (Mixtape)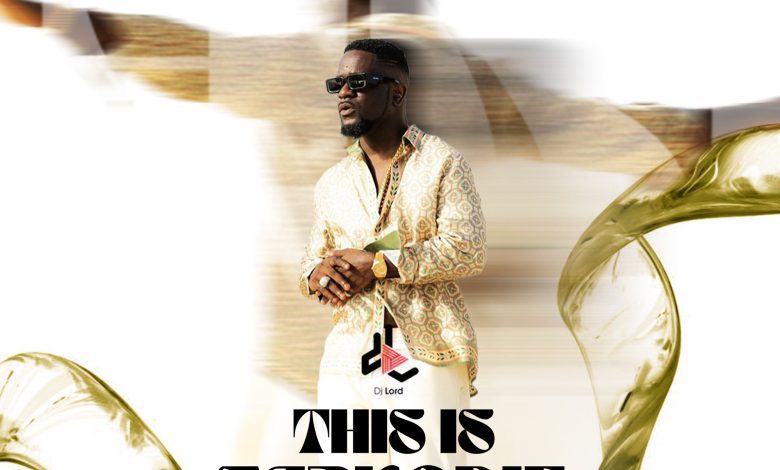 Renowned Ghanaian disc jockey, DJ Lord OTB, has once again captivated music lovers with his latest essential mixtape that centers around the iconic African rapper, Sarkodie. With meticulous precision, DJ Lord OTB takes listeners on a remarkable journey, chronicling Sarkodie's evolution from his early tongue-twisting days to the versatile and acclaimed rapper he is today. This mixtape is a treasure trove, packed with a stellar playlist that highlights the best of Sarkodie's discography.
DJ Lord OTB's passion for music and his deep admiration for Sarkodie are evident in this carefully crafted mixtape. As one of the most influential DJs in Ghana, DJ Lord OTB has an innate ability to curate music that resonates with his audience. His latest mixtape is a testament to his skills and dedication.
Sarkodie, widely regarded as one of Africa's finest rappers, has had an illustrious career spanning over a decade. From his breakthrough hit "Baby" to his more recent tracks like "Adonai" and "Can't Let You Go," Sarkodie has consistently delivered exceptional music that reflects his unique style and lyrical prowess. DJ Lord OTB's mixtape beautifully captures the essence of Sarkodie's musical journey, showcasing the evolution of his sound and his growth as an artist.
One of the remarkable aspects of Sarkodie's discography is his ability to seamlessly blend traditional Ghanaian sounds with contemporary hip-hop and rap elements. His music often addresses social issues, highlights his African roots, and celebrates Ghanaian culture. DJ Lord OTB's mixtape masterfully weaves together these different elements, creating a harmonious flow that keeps the listeners engaged from start to finish.
Throughout the mixtape, DJ Lord OTB carefully selects tracks representing various phases of Sarkodie's career. From the energetic and fast-paced songs that introduced him to the world, such as "Lay Away" and "Push," to the introspective and thought-provoking tracks like "Pain Killer" and "Hand to Mouth," the mixtape offers a comprehensive listening experience for both longtime fans and newcomers to Sarkodie's music.
Moreover, DJ Lord OTB incorporates some of Sarkodie's notable collaborations with both local and international artists. The mixtape features memorable collaborations with renowned musicians such as Efya, Runtown, and Mr. Eazi, showcasing Sarkodie's versatility as he effortlessly adapts his style to different genres and artists.
DJ Lord OTB's mixtape not only pays homage to Sarkodie's artistry but also serves as a celebration of African music as a whole. It is a testament to the talent and creativity within the continent's music industry. Through his expertly crafted mixtape, DJ Lord OTB invites listeners to appreciate the rich and diverse sounds of African music and the impact of artists like Sarkodie.
Do You Wish To Upload or Promote Your Song on Our Website?. Call Us 020 531 2345 or email us at Info@hitz360.com