DJ Carcious – Esther Ft. Medikal & Bogo Blay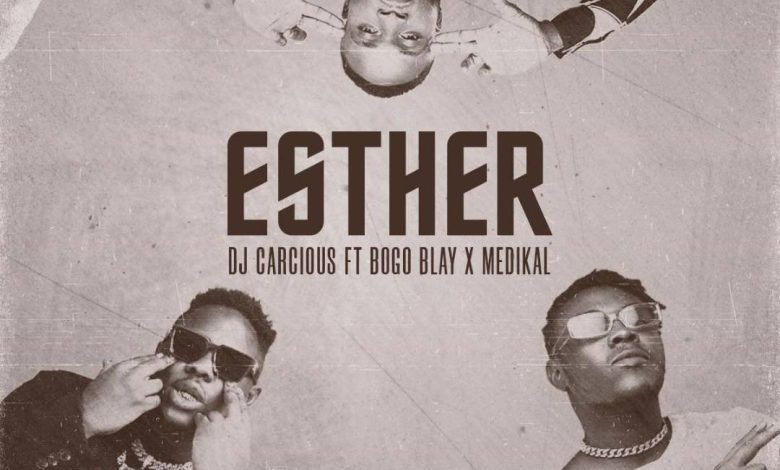 Ghanaian Disc Jockey extraordinaire, DJ Carcious, has teamed up with the rap sensations Medikal and Bogo Blay to deliver a spectacular track titled "Esther." This extravagant song, exclusively produced by Tubhani Muzik, is set to captivate music enthusiasts and reaffirm DJ Carcious's status as a top-notch DJ in the Ghanaian music scene.
"Esther" showcases DJ Carcious's ability to curate and blend diverse musical elements into a cohesive and enjoyable listening experience. Tubhani Muzik's production expertise shines through in the track's mesmerizing beats and melodies.
Medikal and Bogo Blay, two of Ghana's prominent rap talents, contribute their lyrical prowess to "Esther." Their verses are not only captivating but also add depth and vibrancy to the song. Their distinct styles and lyrical dexterity make this track an exhilarating rap collaboration.
As DJ Carcious continues to make a name for himself in the music industry, "Esther" serves as a testament to his talent and his ability to bring together some of Ghana's finest artists for a musical masterpiece.
For fans of rap music and those who appreciate expertly crafted beats and verses, "Esther" is a must-listen. It embodies the creativity and energy of DJ Carcious, Medikal, and Bogo Blay, making it a standout track in the Ghanaian music landscape.
With its infectious rhythms and dynamic rap verses, "Esther" is a musical journey that leaves a lasting impression and showcases the collaborative magic that can happen in Ghana's vibrant music scene. Enjoy the track and groove to the beats as DJ Carcious, Medikal, and Bogo Blay take you on a musical adventure.
Do You Wish To Upload or Promote Your Song on Our Website?. Call Us 020 531 2345 or email us at [email protected]