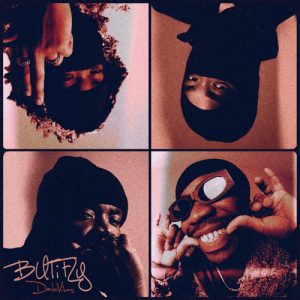 Darkovibes, the talented Ghanaian artist, has released a new single titled "BackWood" as part of his latest studio project, the "Butifly" album. "BackWood" offers a captivating listening experience, showcasing Darkovibes' artistry and musical versatility.
The song features an eclectic blend of musical elements, fusing elements of Afrobeat, hip-hop, and contemporary sounds. "BackWood" is marked by its infectious rhythm, melodic hooks, and the distinctive vocal style of Darkovibes.
Lyrically, the song delves into themes of self-assuredness and ambition. It carries a message of confidence, with Darkovibes asserting his place in the world and his commitment to achieving his goals. The track is a declaration of personal strength and determination.
The instrumental arrangement of "BackWood" is a rich tapestry of rhythmic drums, lush synths, and a groovy bassline. The production creates an engaging and danceable backdrop for Darkovibes' lyrics, making it a track that's perfect for both listening and dancing.
"BackWood" is a song that encourages listeners to have faith in their own abilities and to push forward in the pursuit of their dreams. Darkovibes' charismatic and compelling delivery adds to the overall appeal of the track, making it an enjoyable and uplifting musical experience.
With its catchy hooks and engaging beats, "BackWood" has the potential to resonate with a wide audience and get people moving to the rhythm. Darkovibes' ability to blend various musical styles and create music that is fresh and exciting is evident in this track.
"BackWood" is a testament to Darkovibes' artistry and his ability to craft songs that capture the essence of ambition and self-confidence. It's a track that exudes positivity and a determination to succeed, making it a noteworthy addition to the "Butifly" album.